Just feeling so many sweet and tender vibrations from the wedding of these two beauties.
Right from the get go, amidst the stylish surroundings of The Broadview Hotel, each of them tells me unflinchingly how they just can't wait to be with the other…this is how one stays grounded in what matters on their wedding day. My heartstrings were singing for the whole day. 
And oh the styles: minimalist, classic white & black, clean lines and no flash, but lots of lash.
I love the simple white flats and Stephanie's fleet of sisters, Andrew's expertly knotted shoes, black clip on black tie and super shy smiles.
Can I take a moment here to offer mighty praise for the Enoch Turner Schoolhouse and it's wonderfully serene spaciousness? It really is the perfect venue: charming and humble on the outside in it's red-brick, one-level tucked-away-ness; then glowing and elegant within, rousing a million possibilities with it's milky palette. I count myself very lucky whenever I get to shoot in this space.
But of course the venue is nothing without all the feels.
These were beautifully measured moments, intentional but not contrived, carefully planned and yet still organic….as always, the images say it better than I can.
Revel away in your love Steph & Q….thanks for sharing it with me. It was a true honour.
xo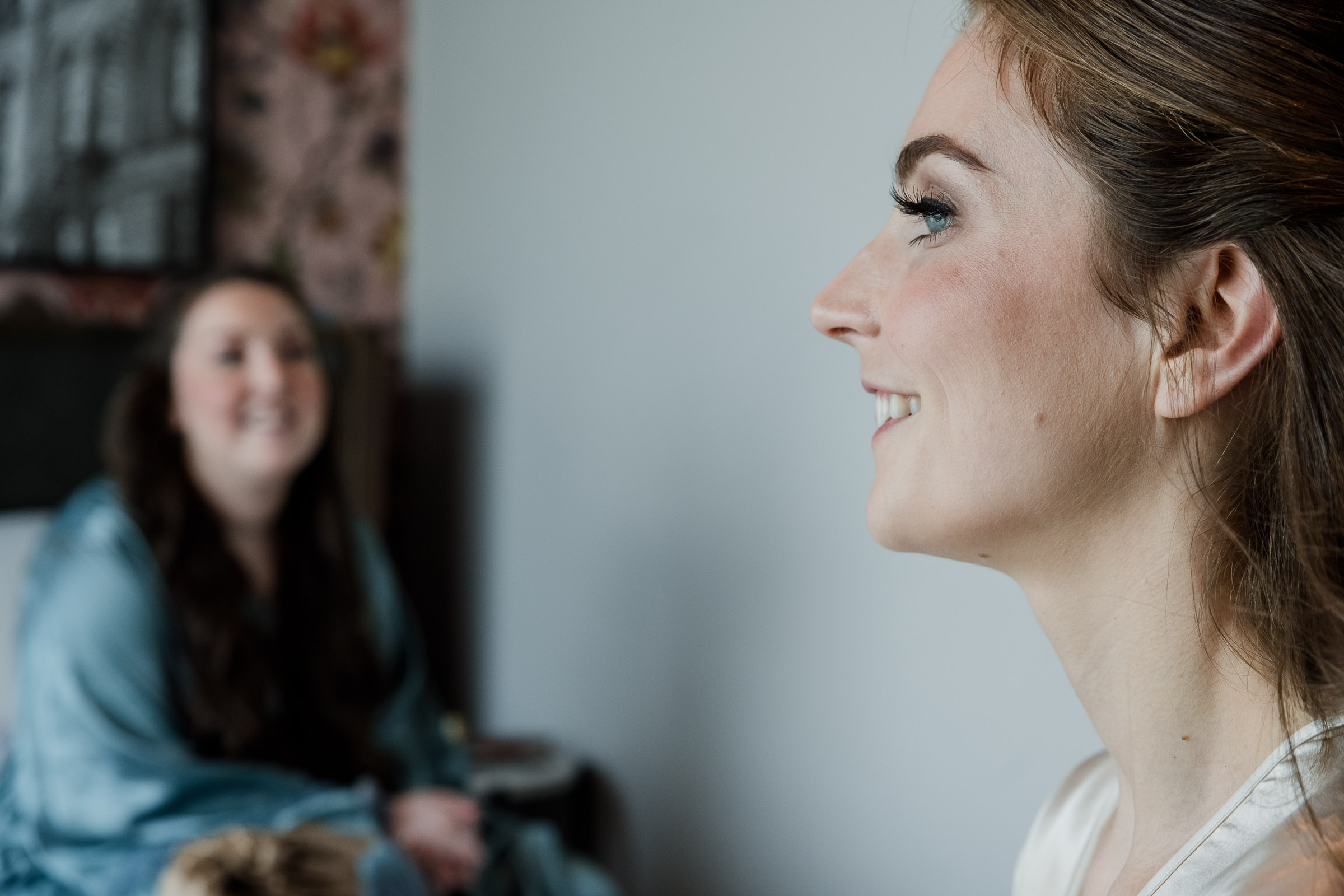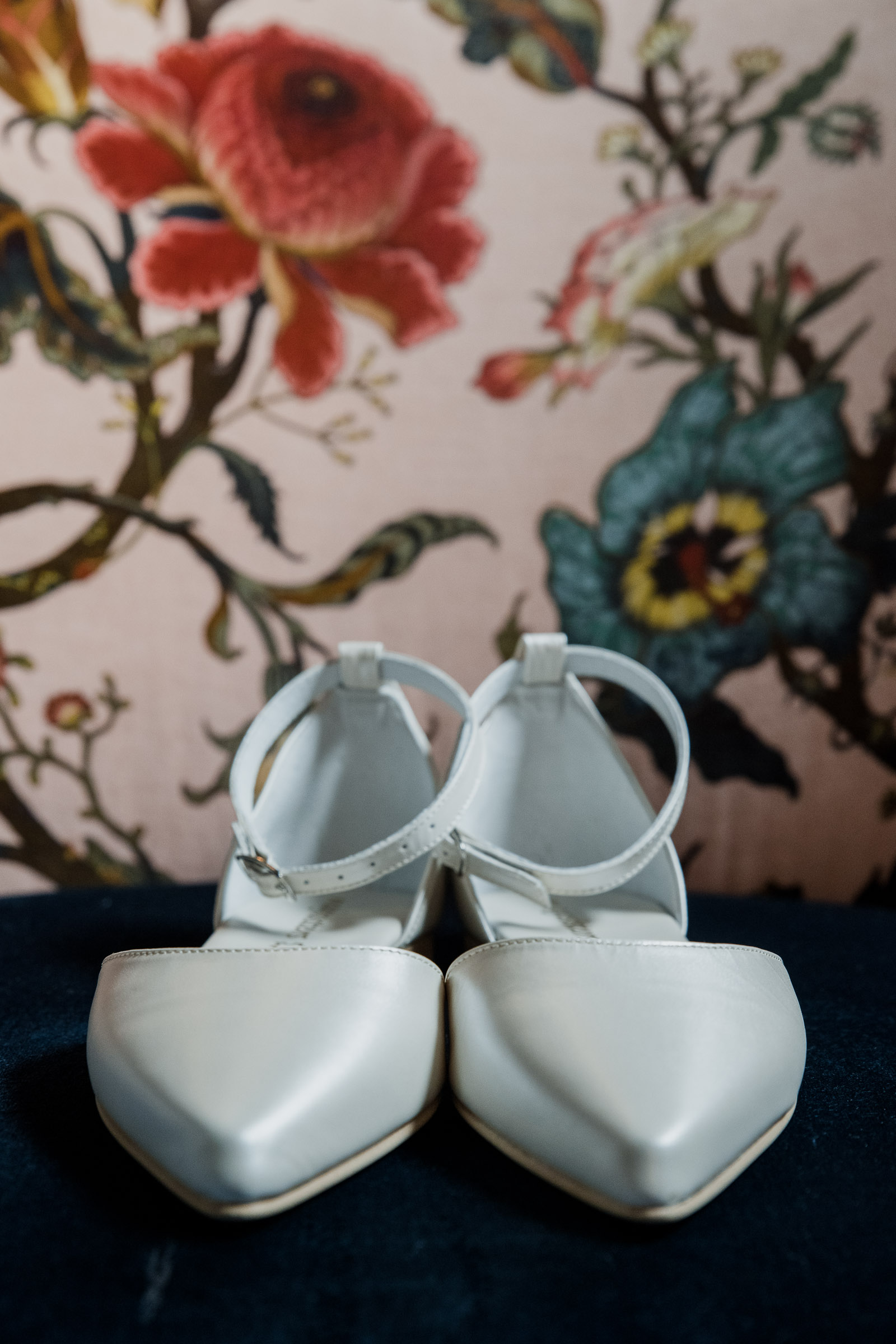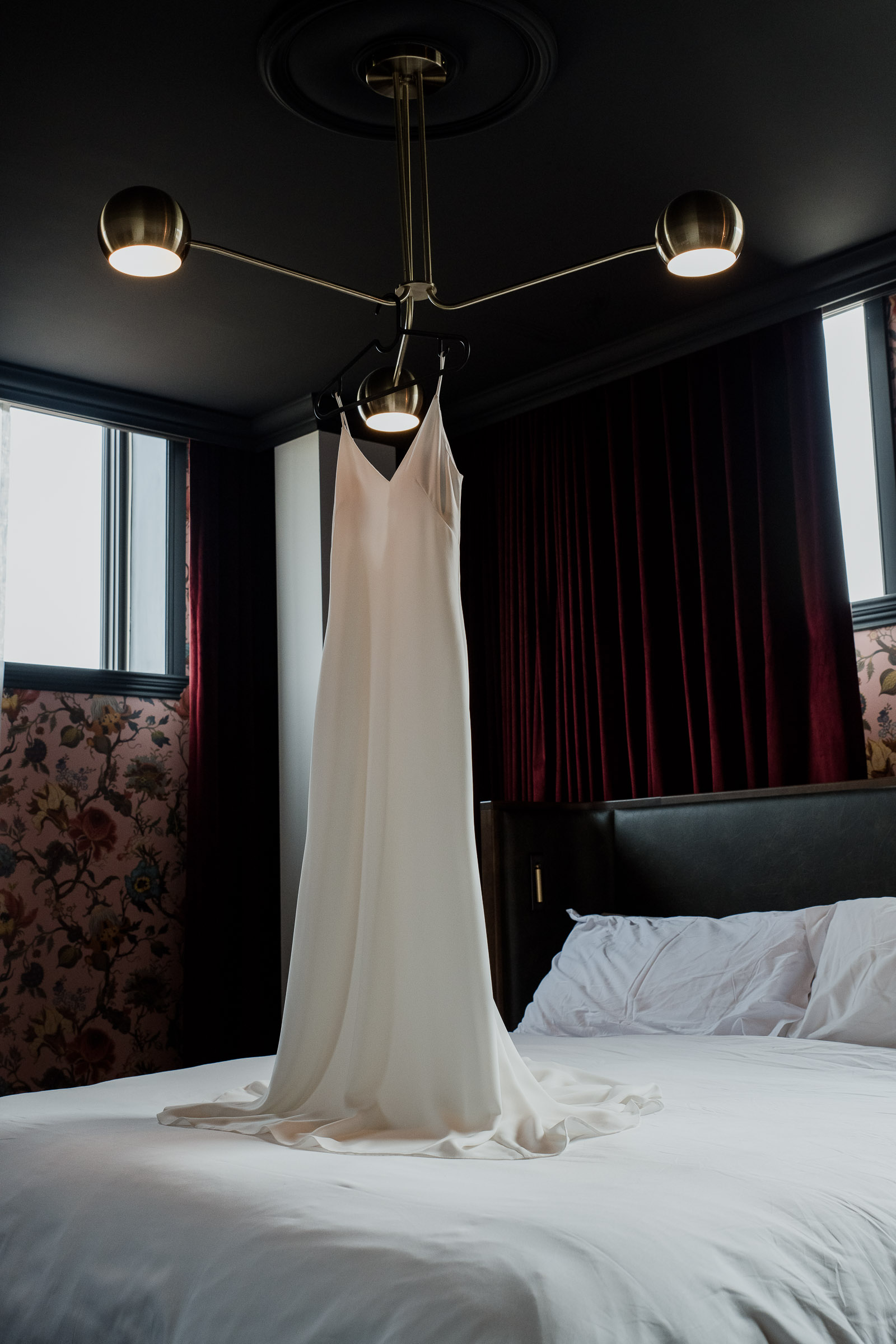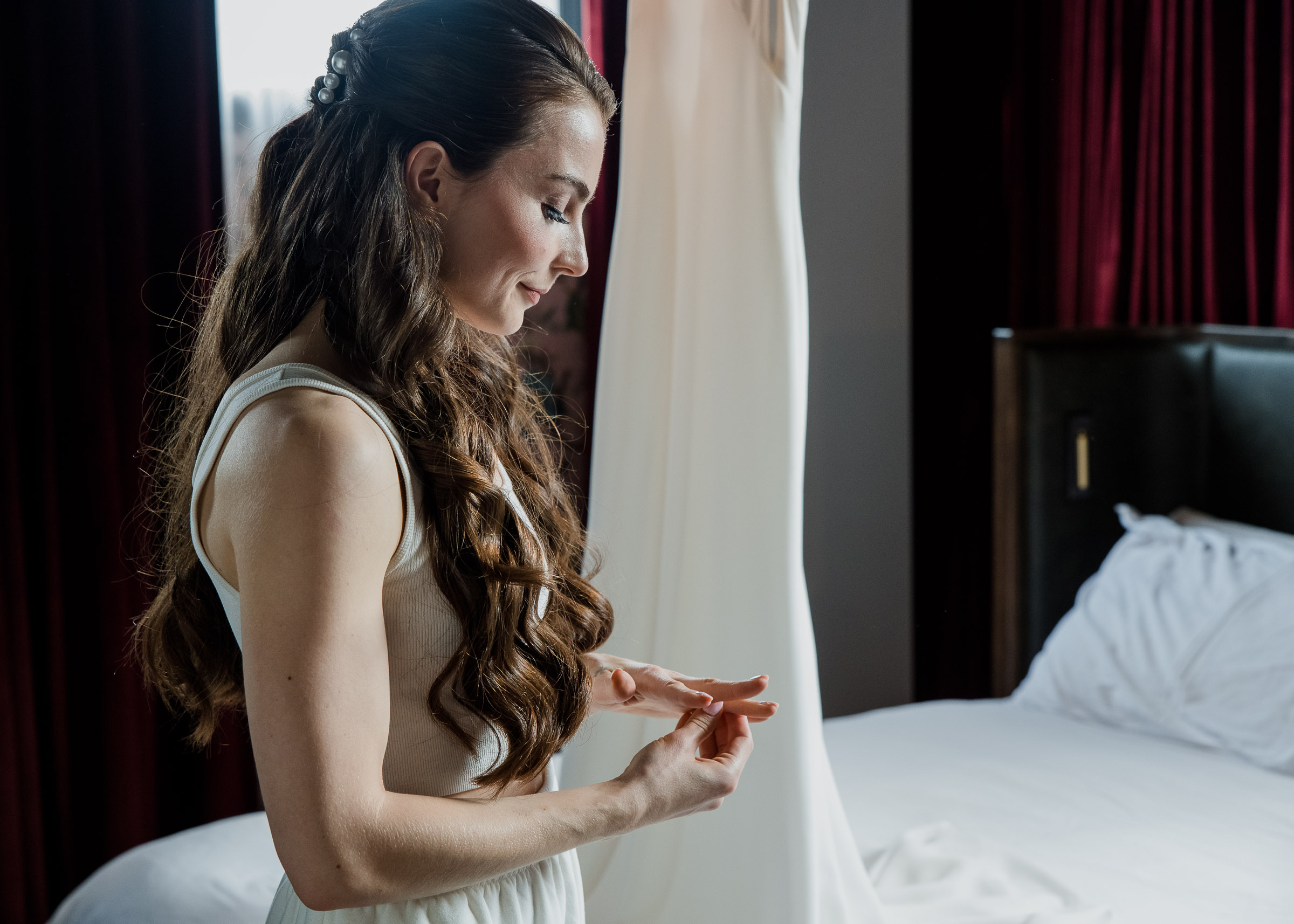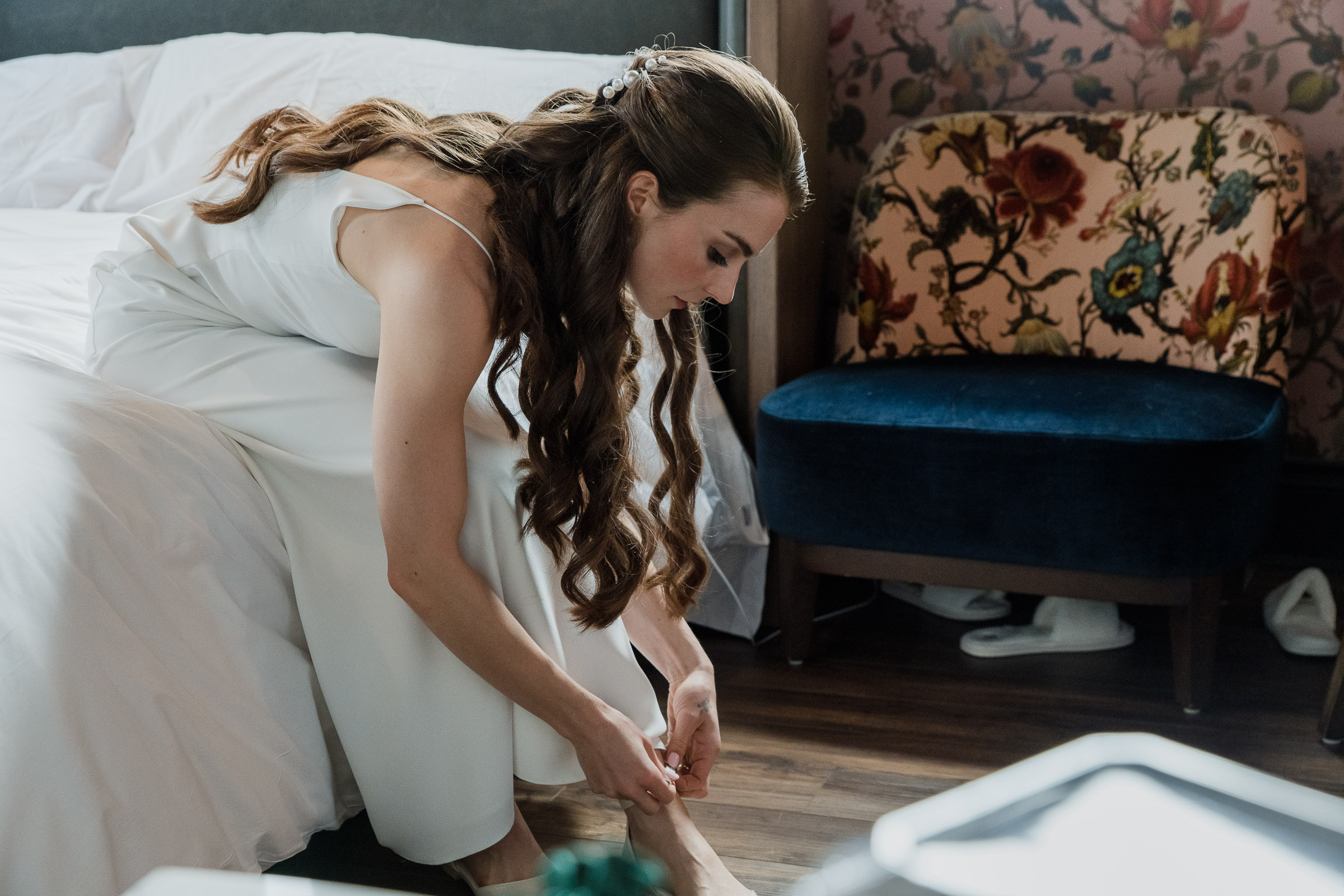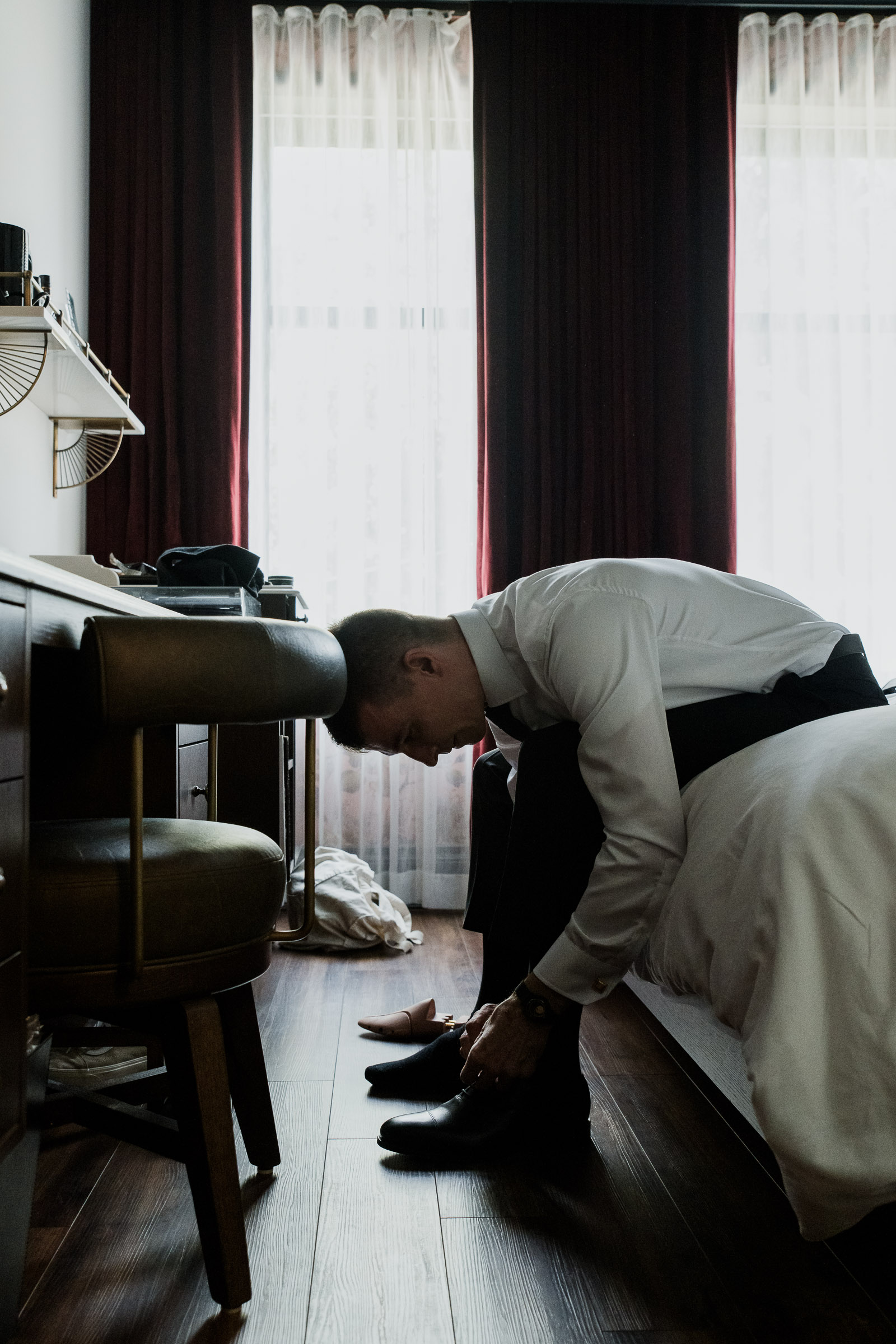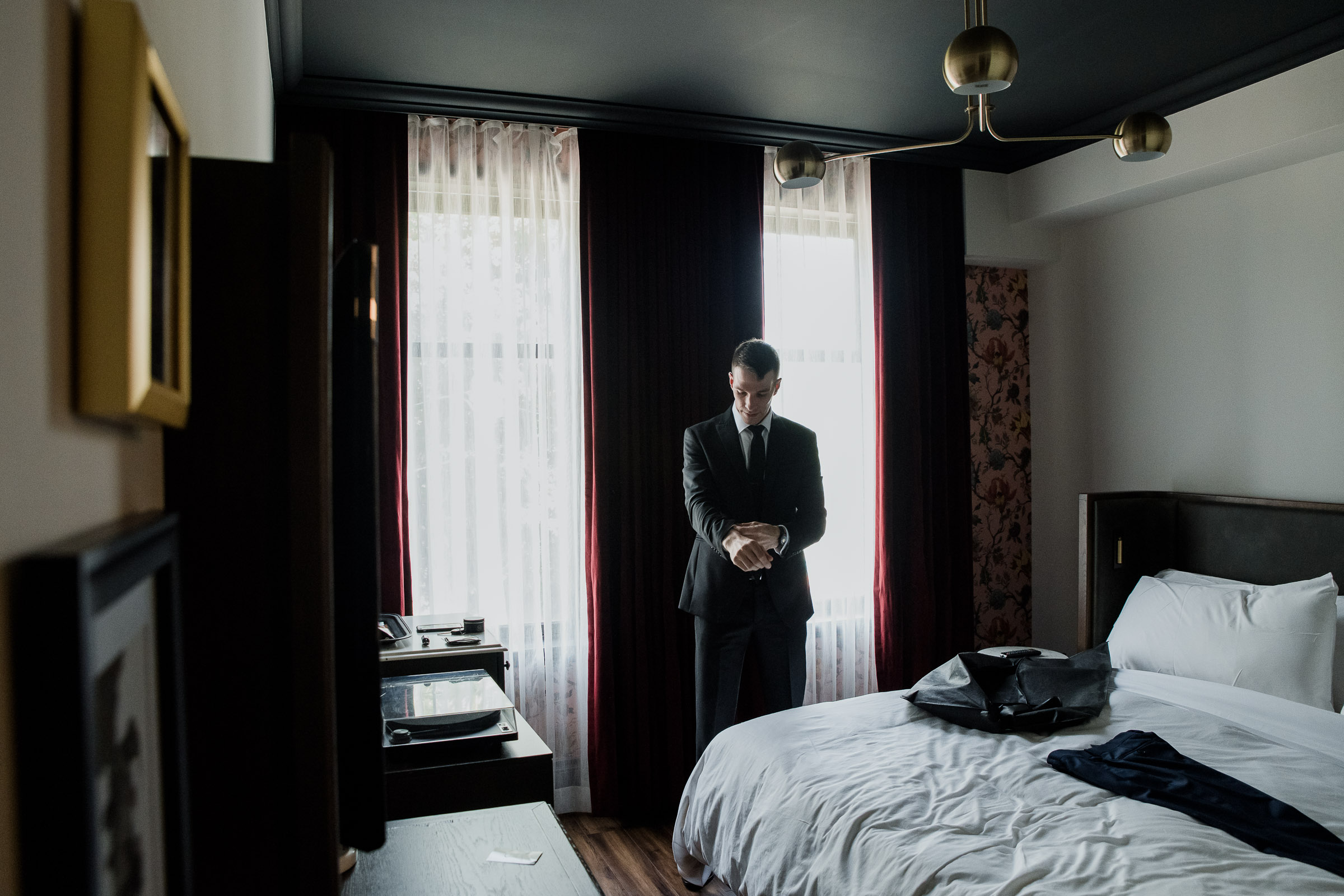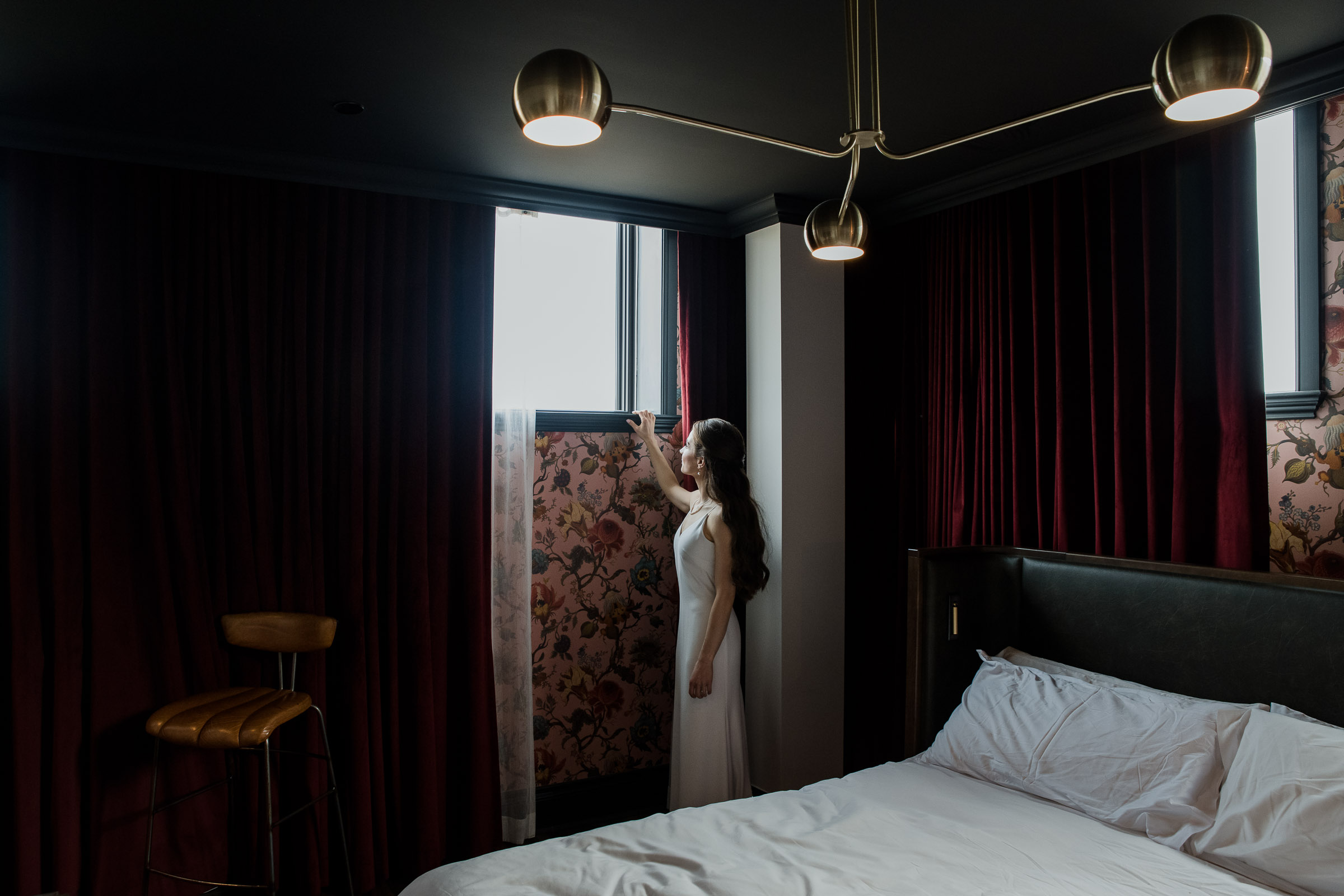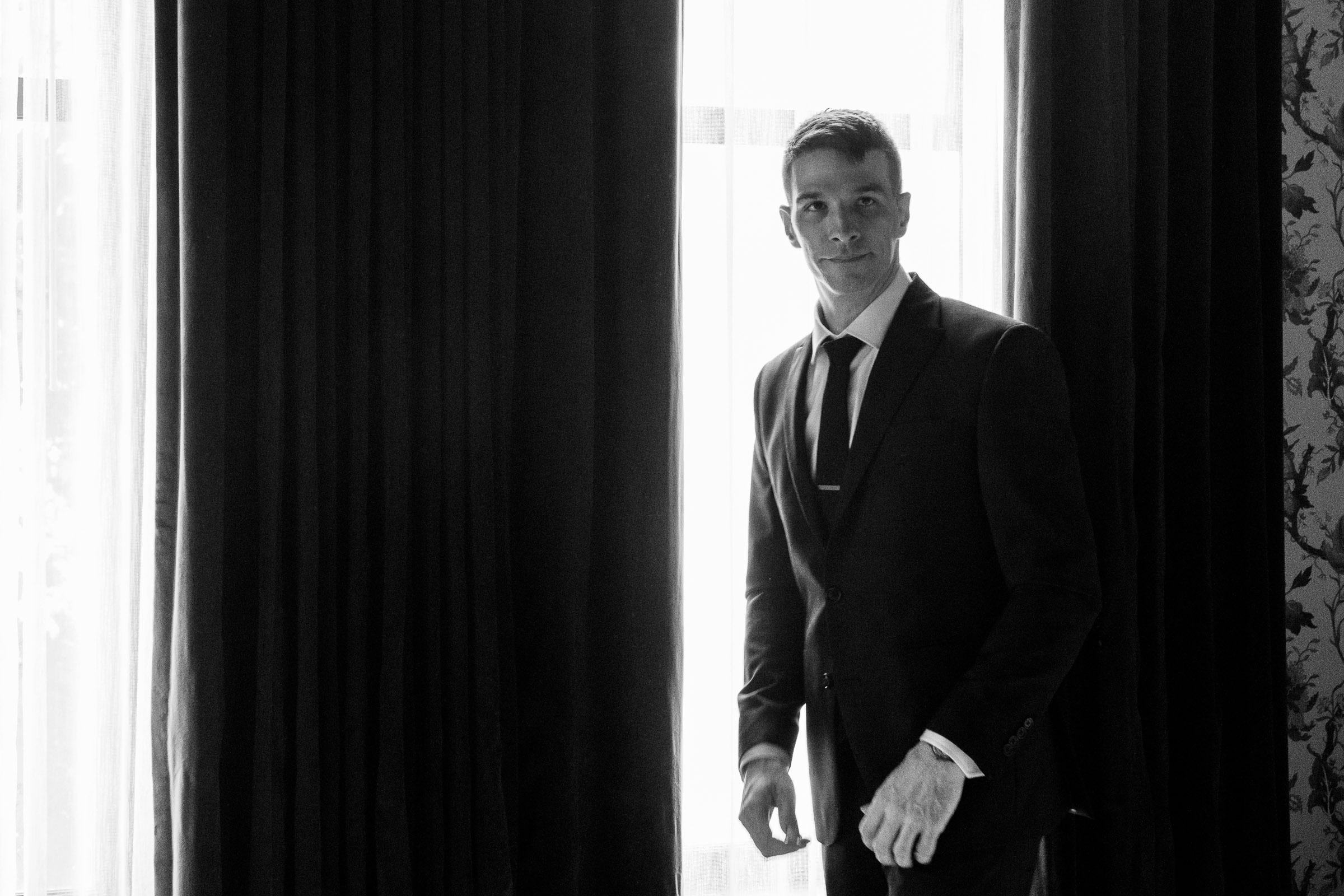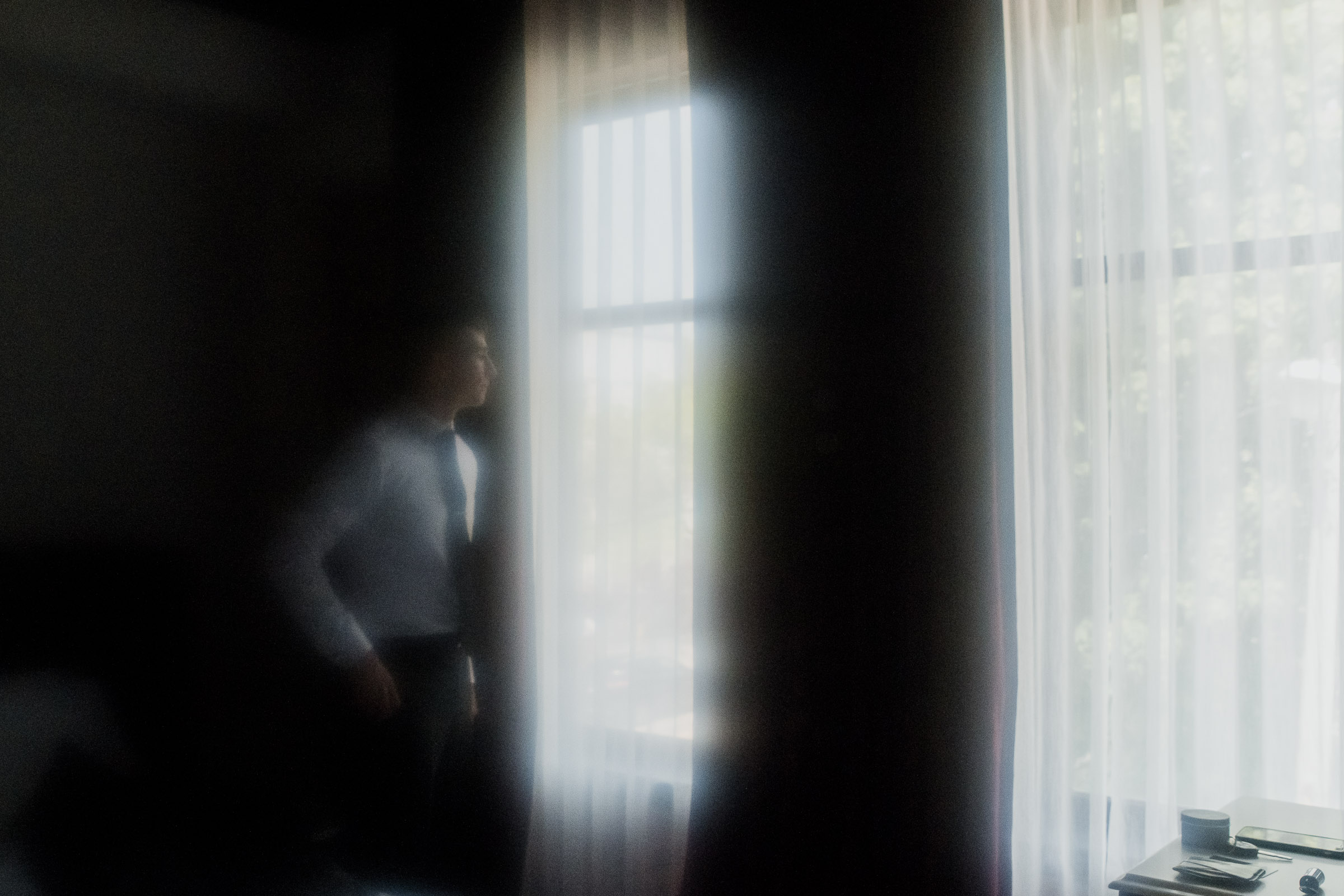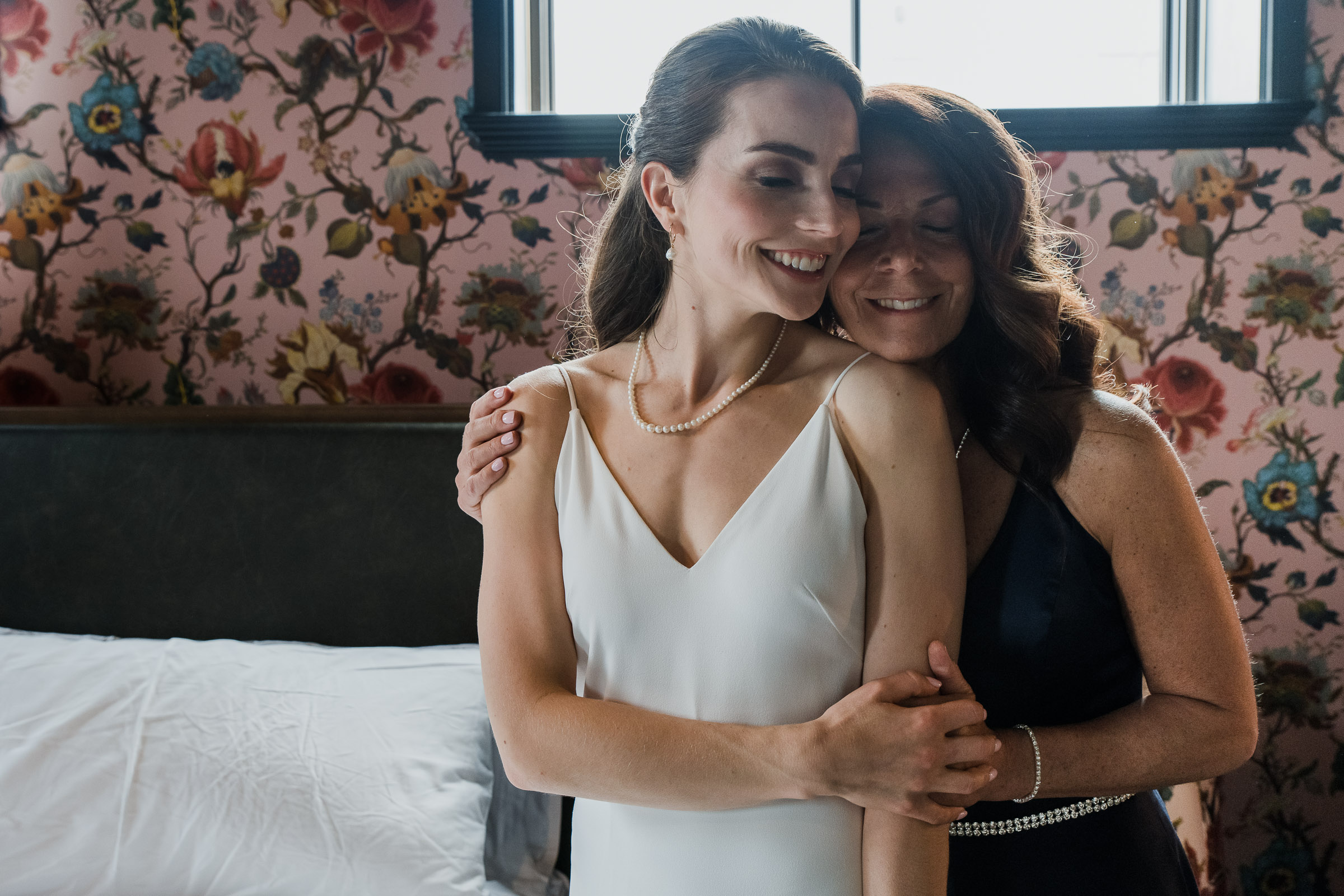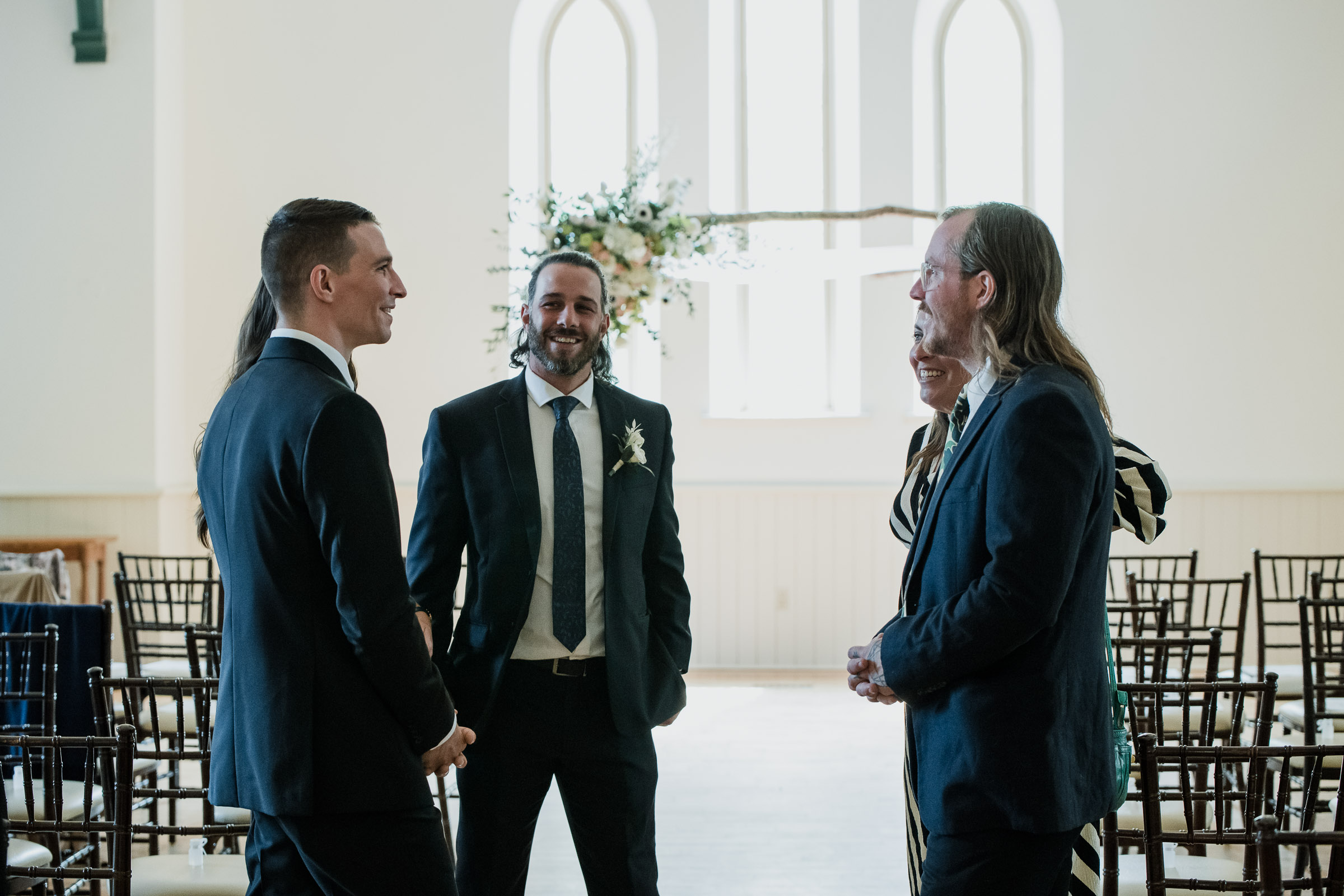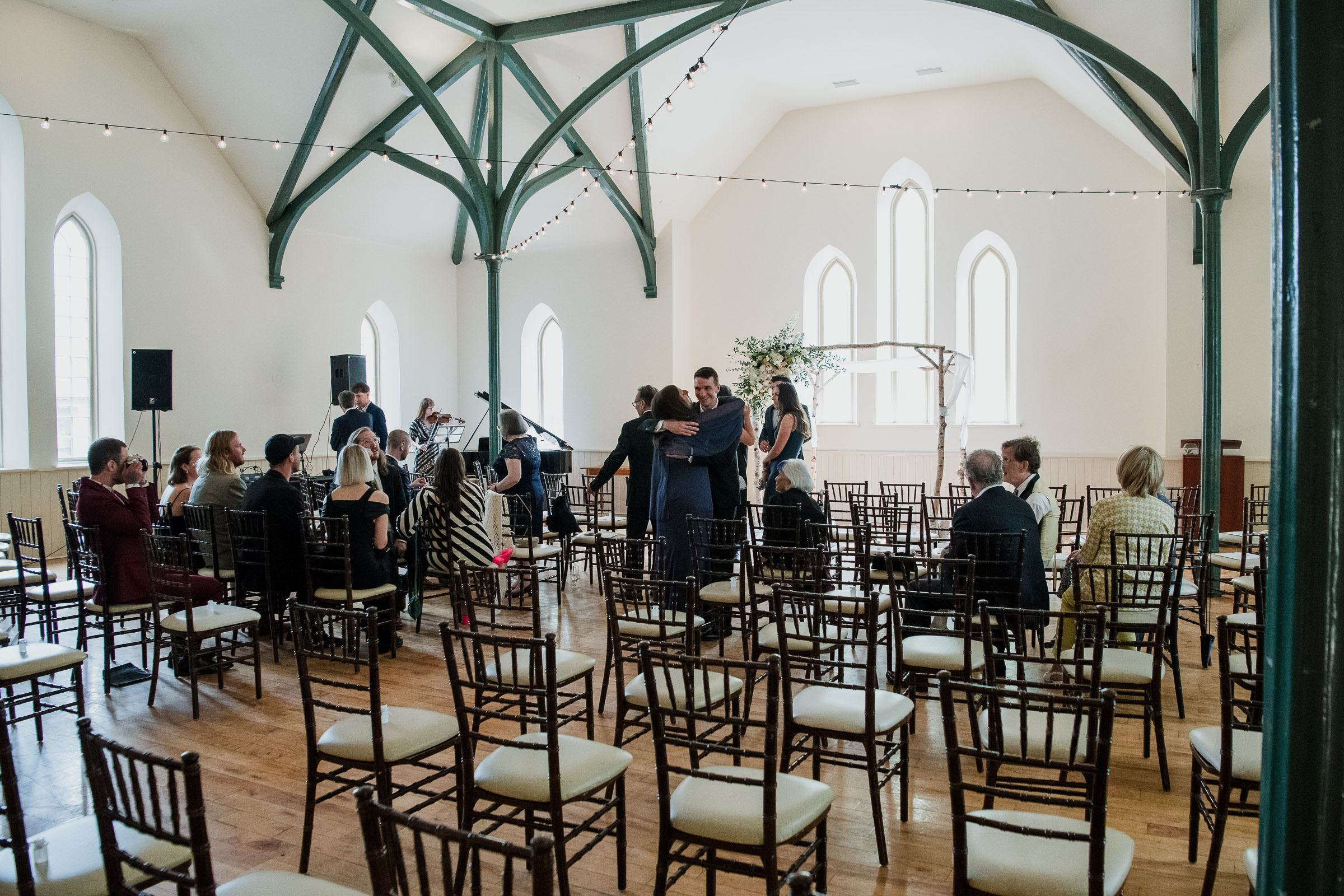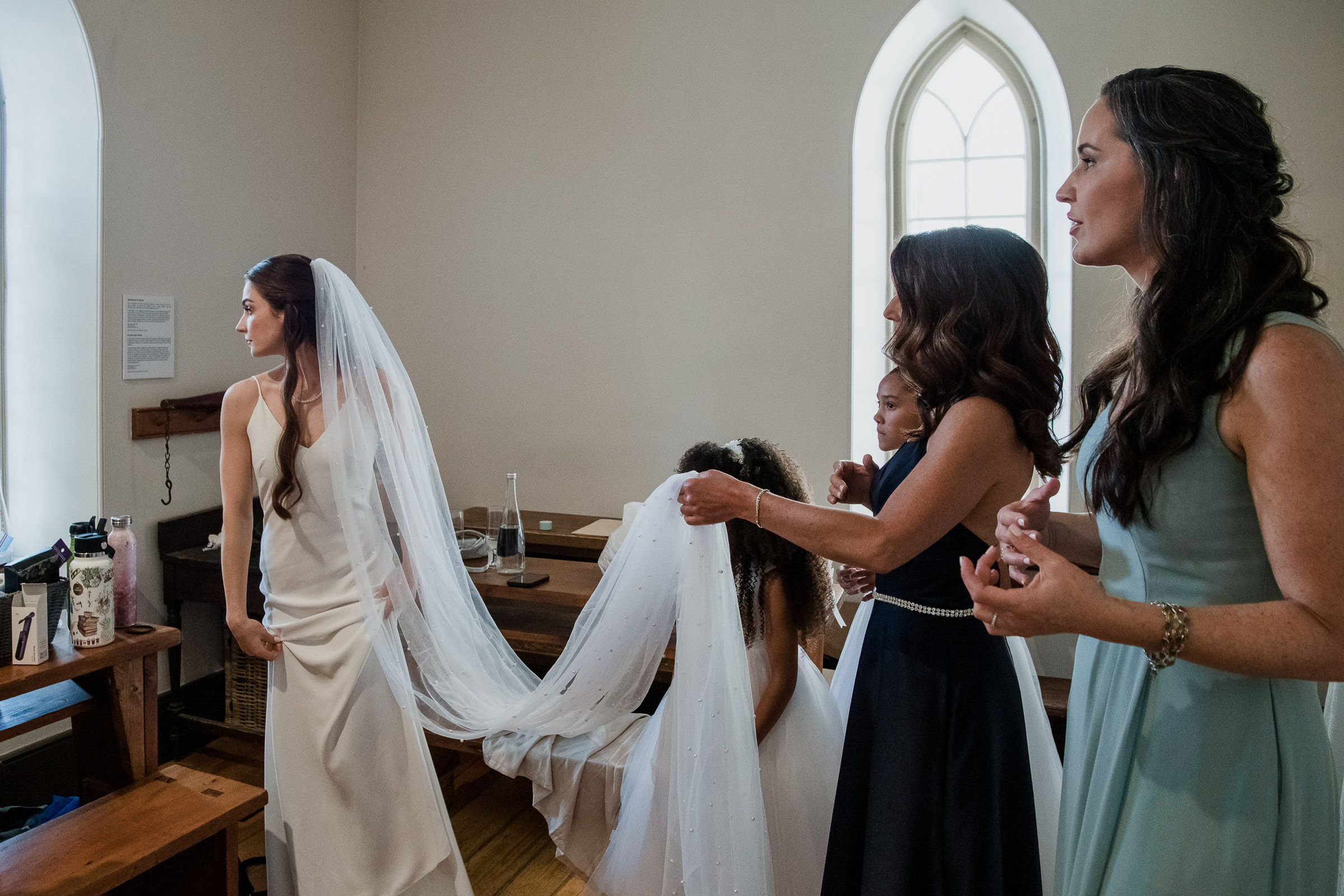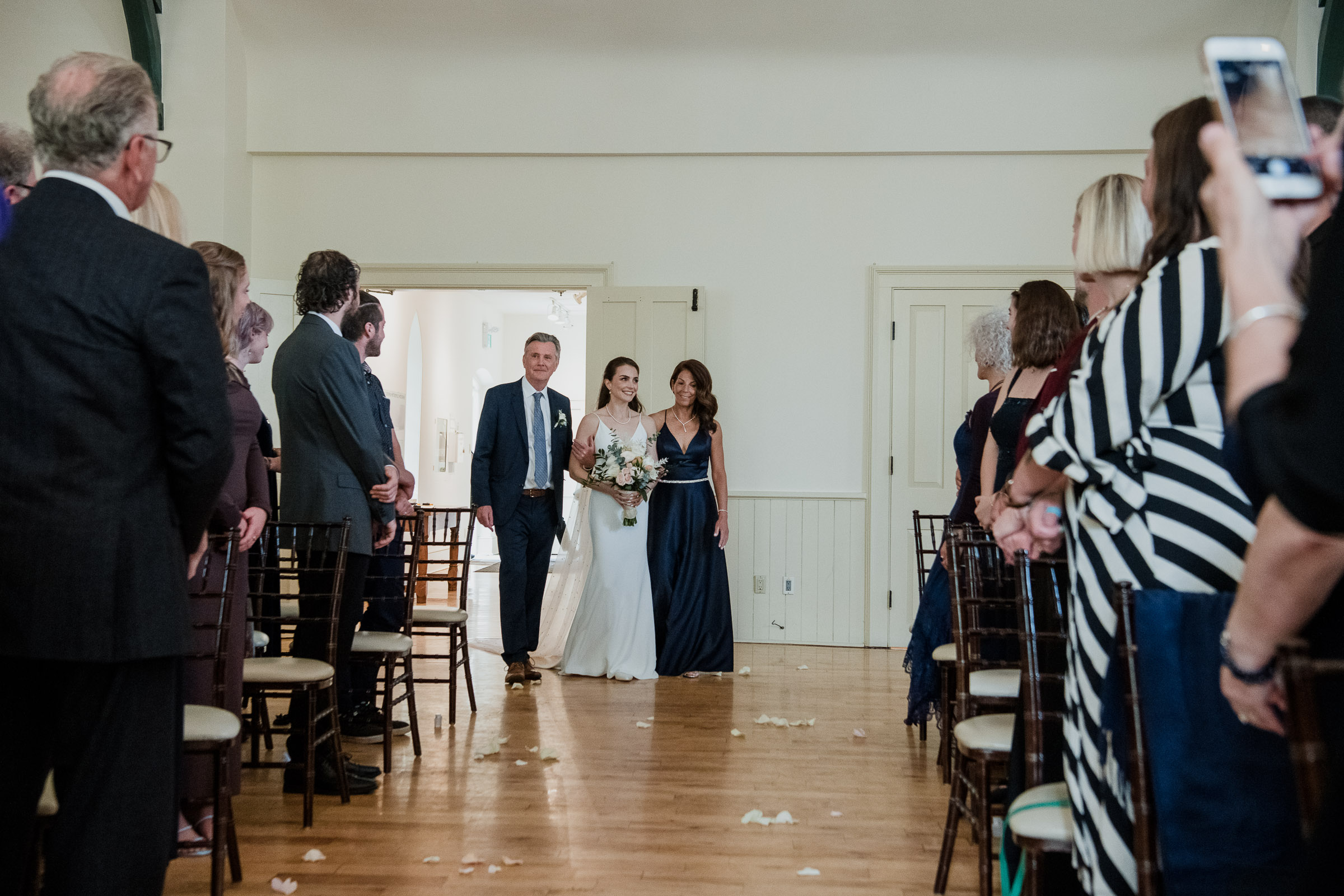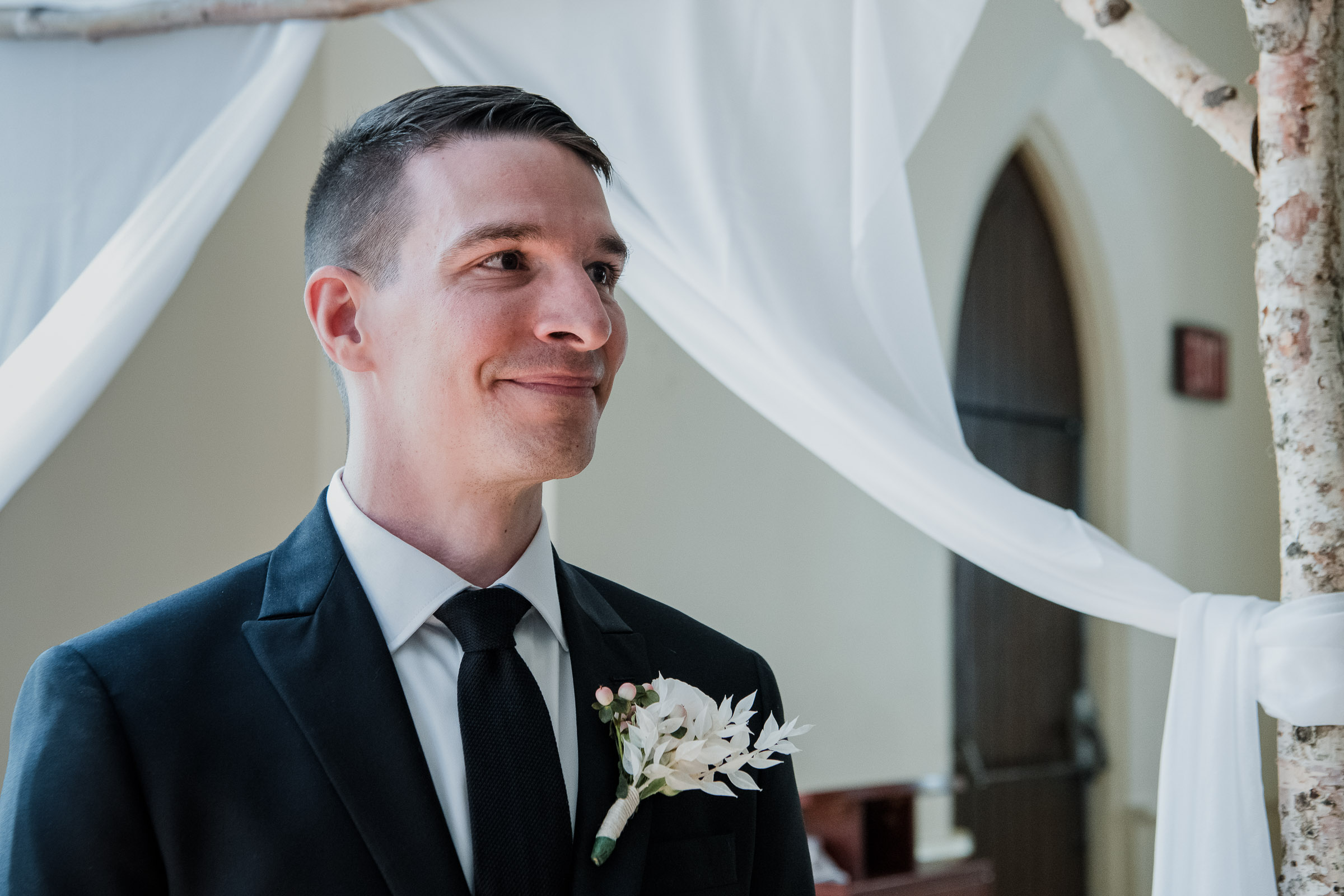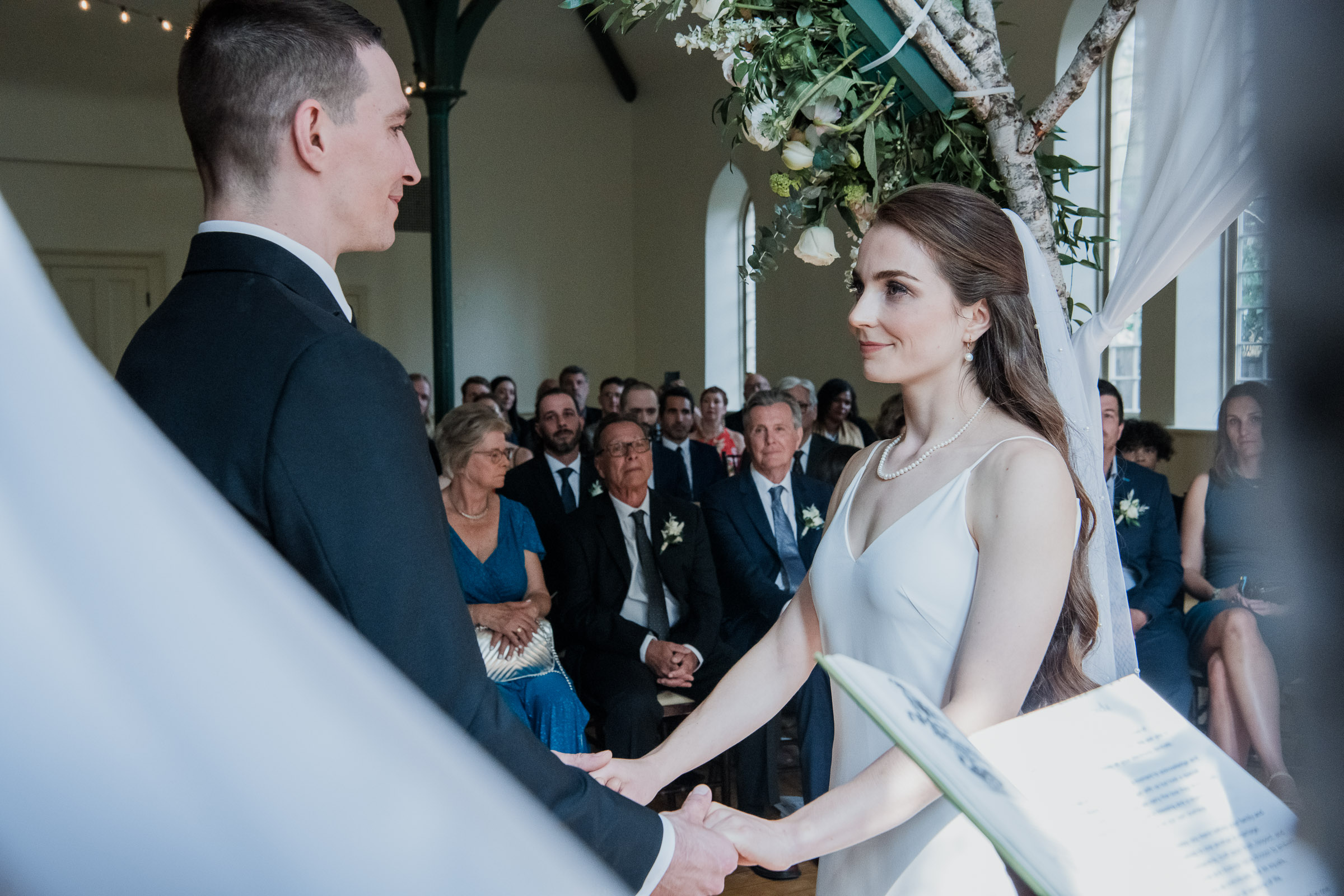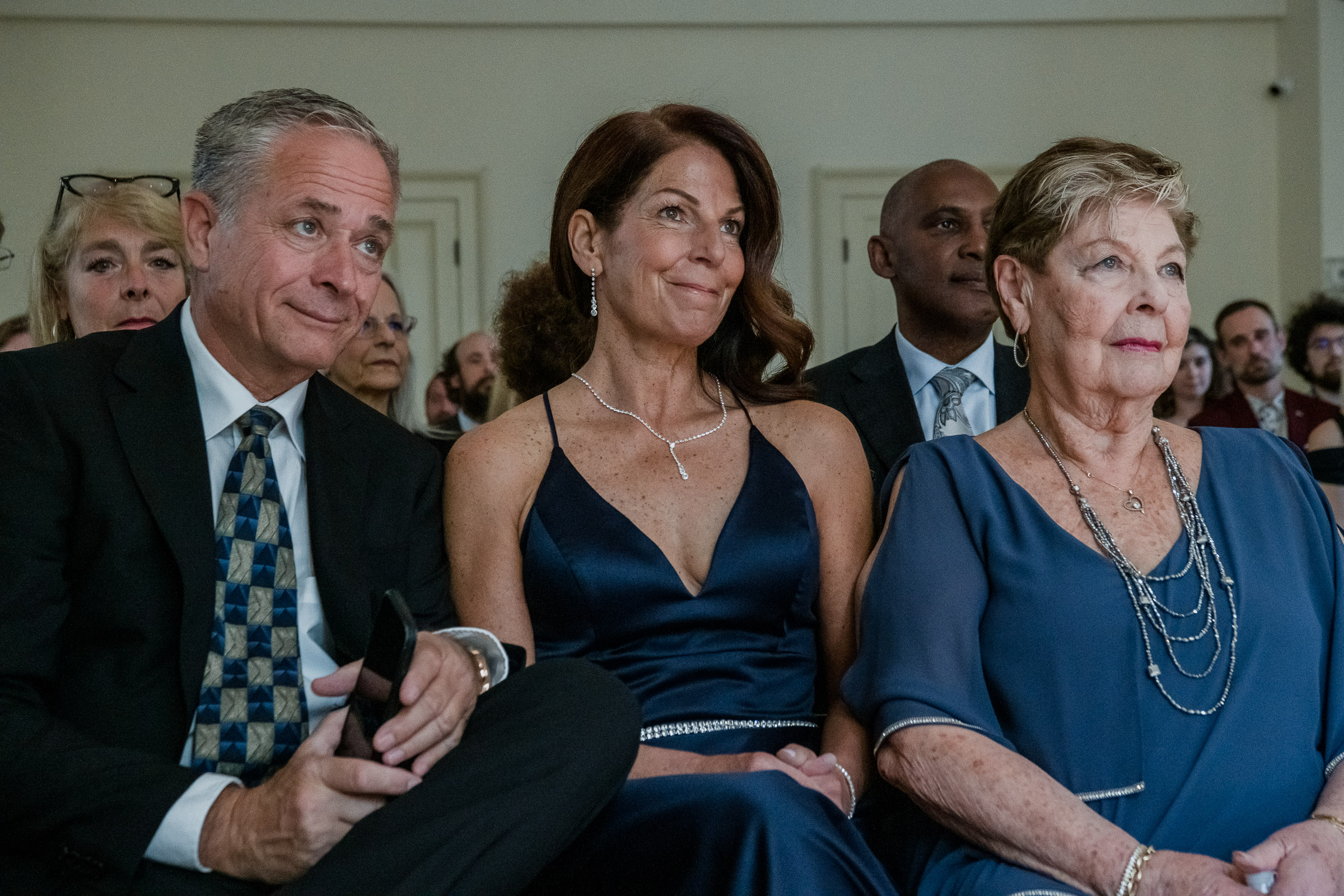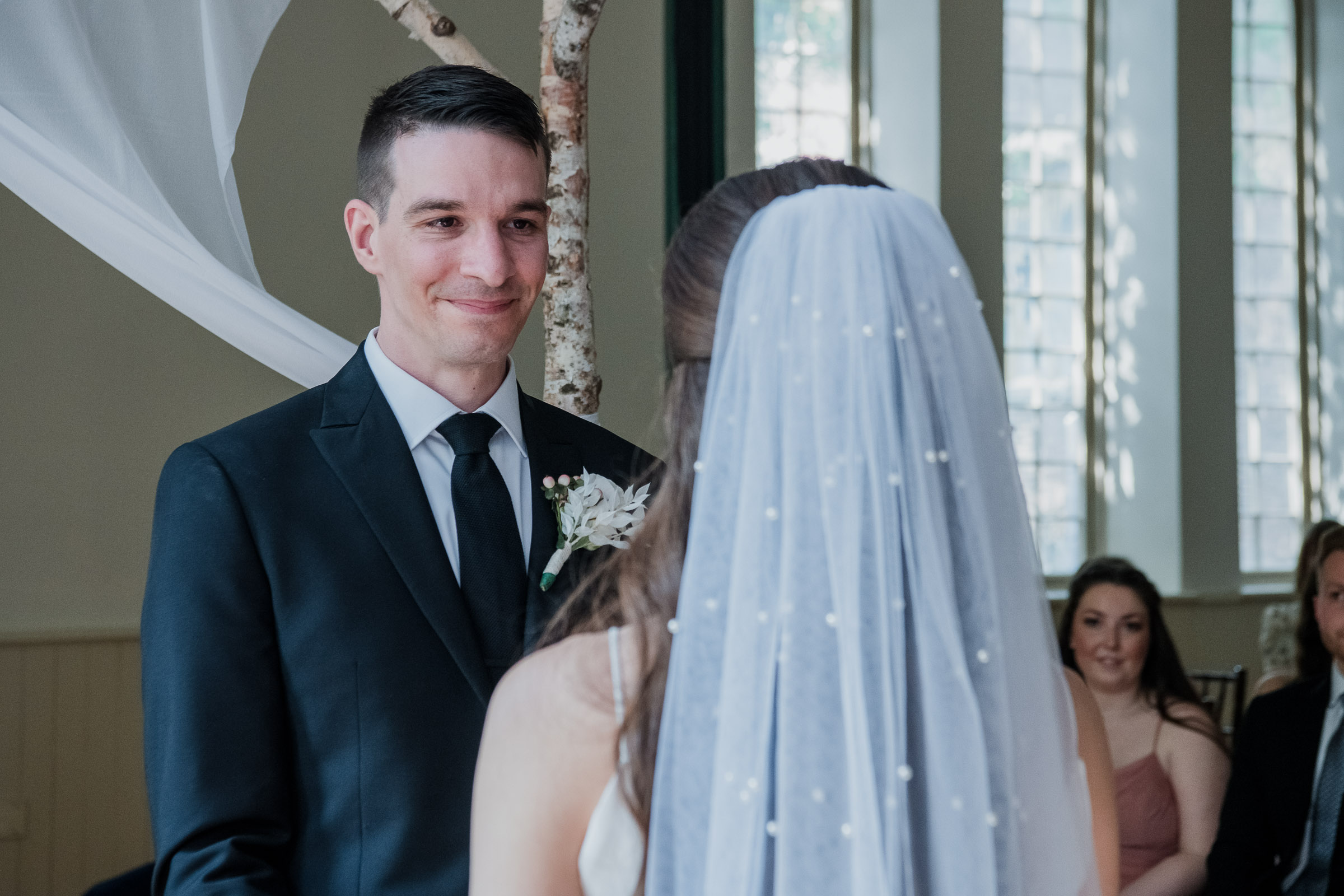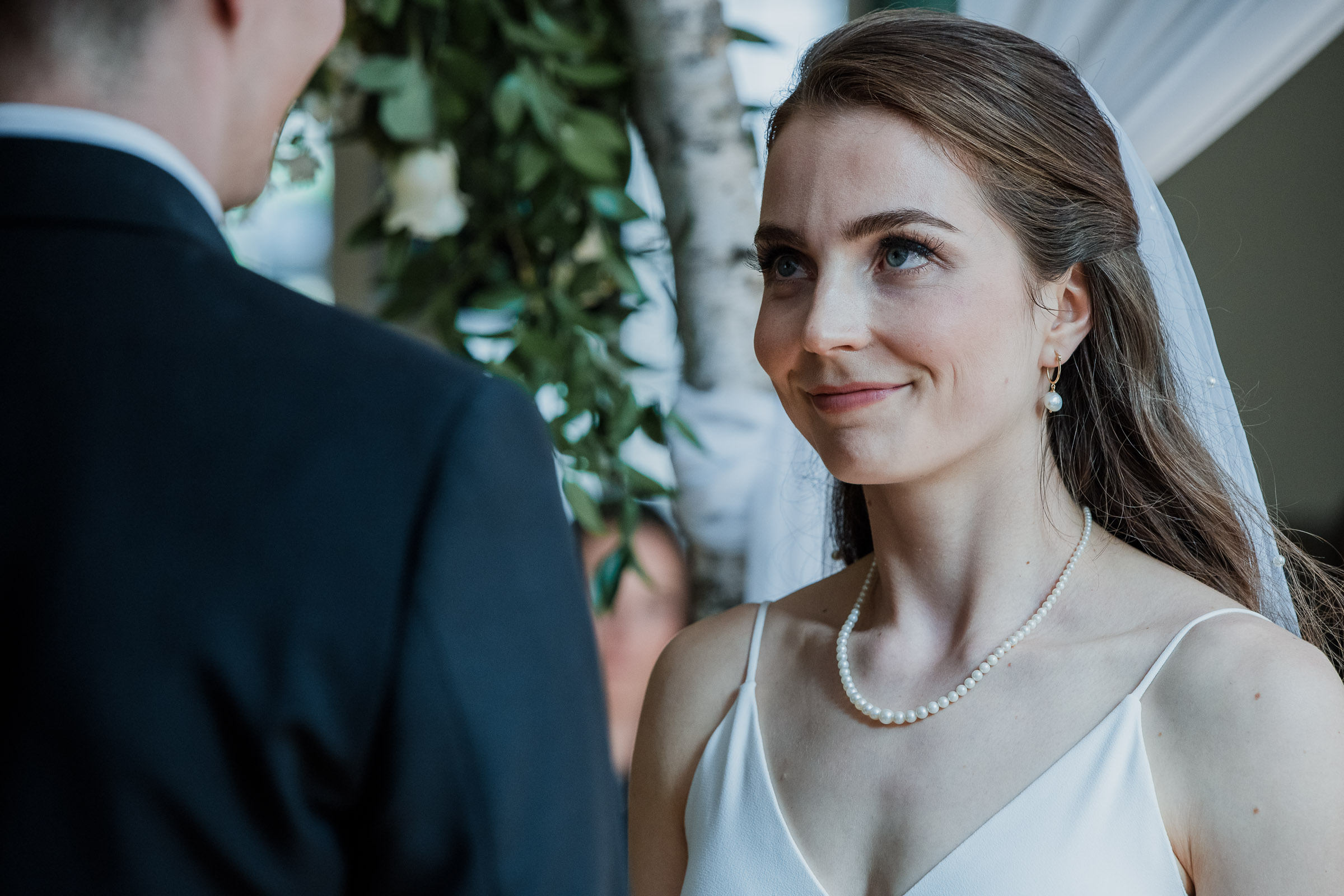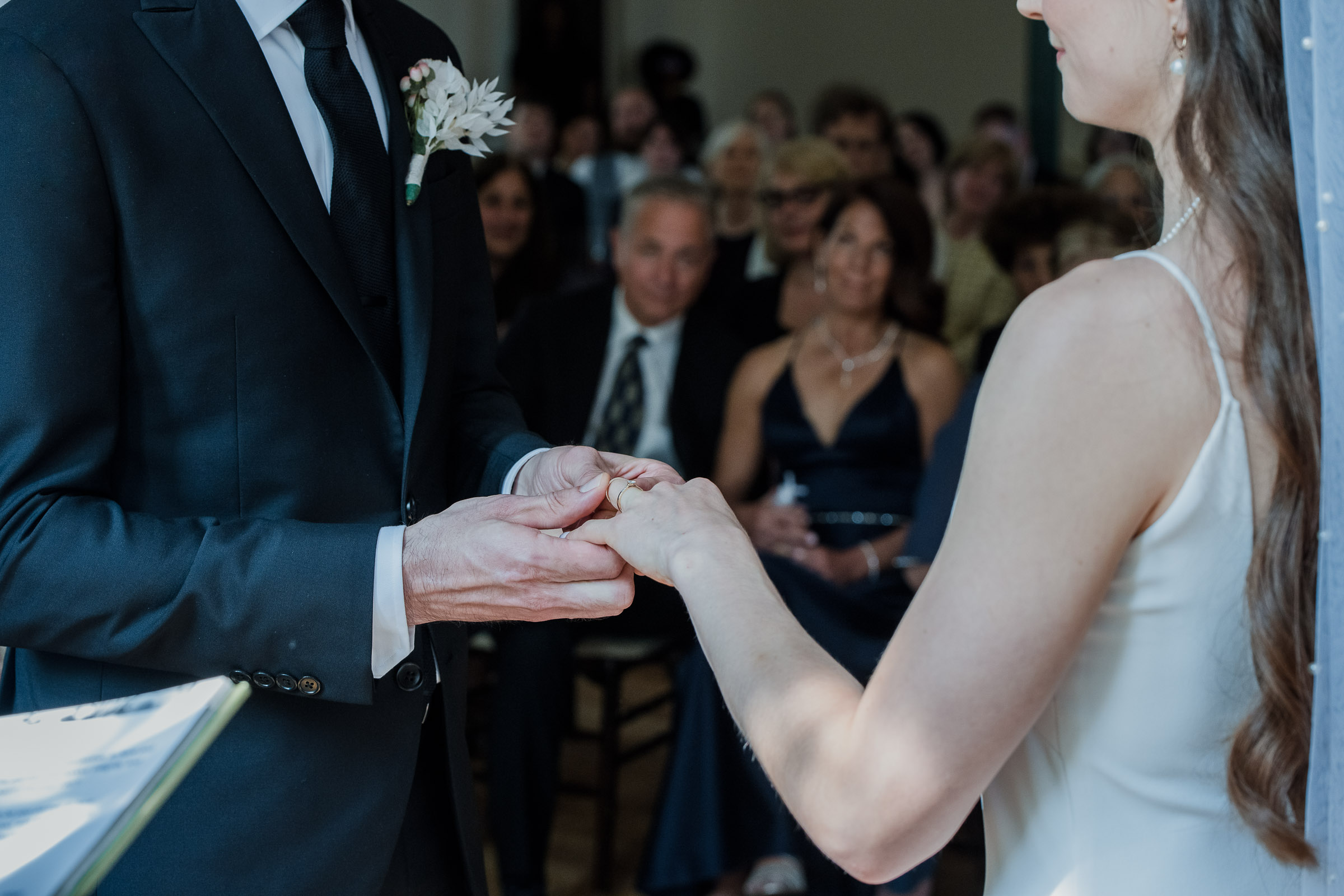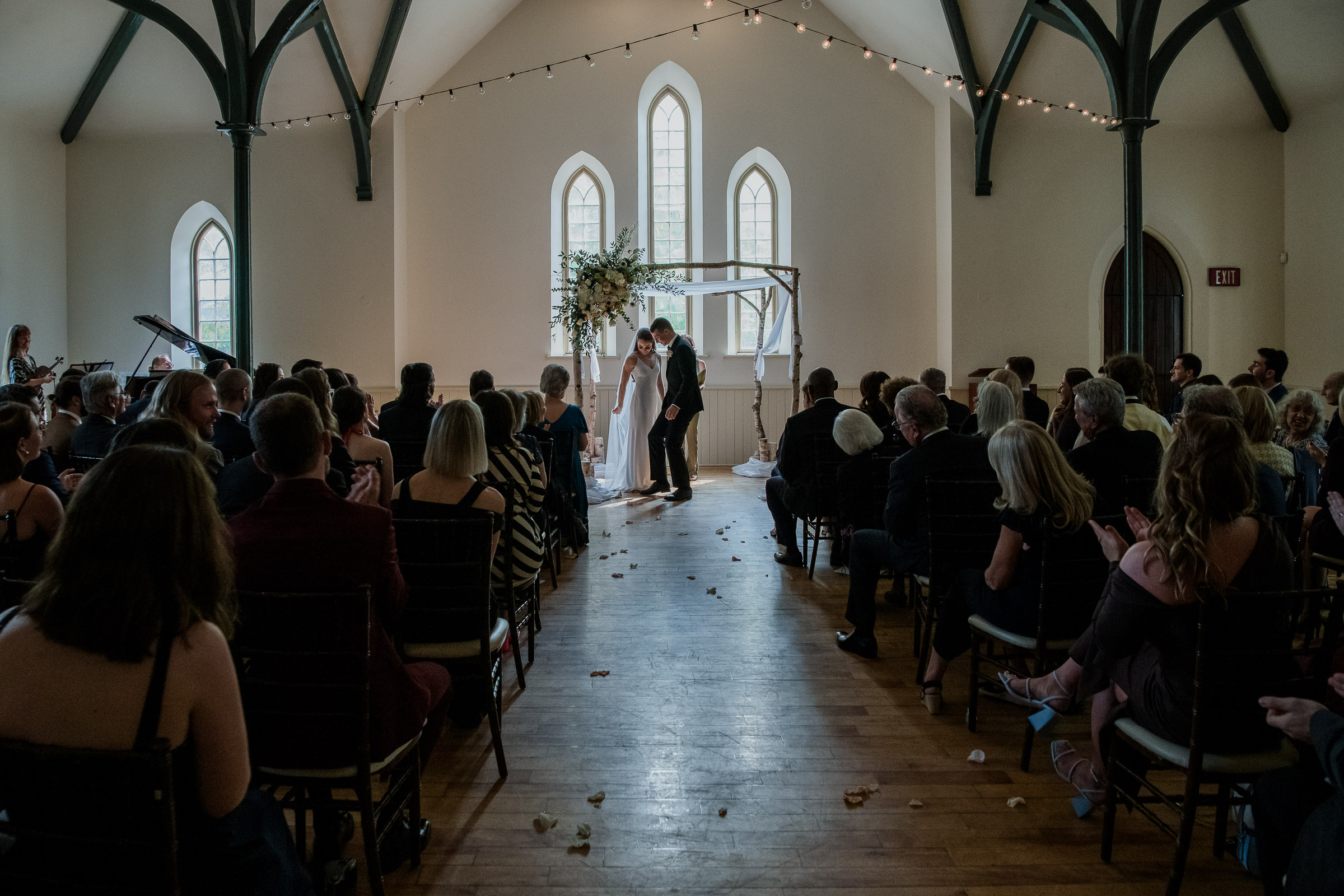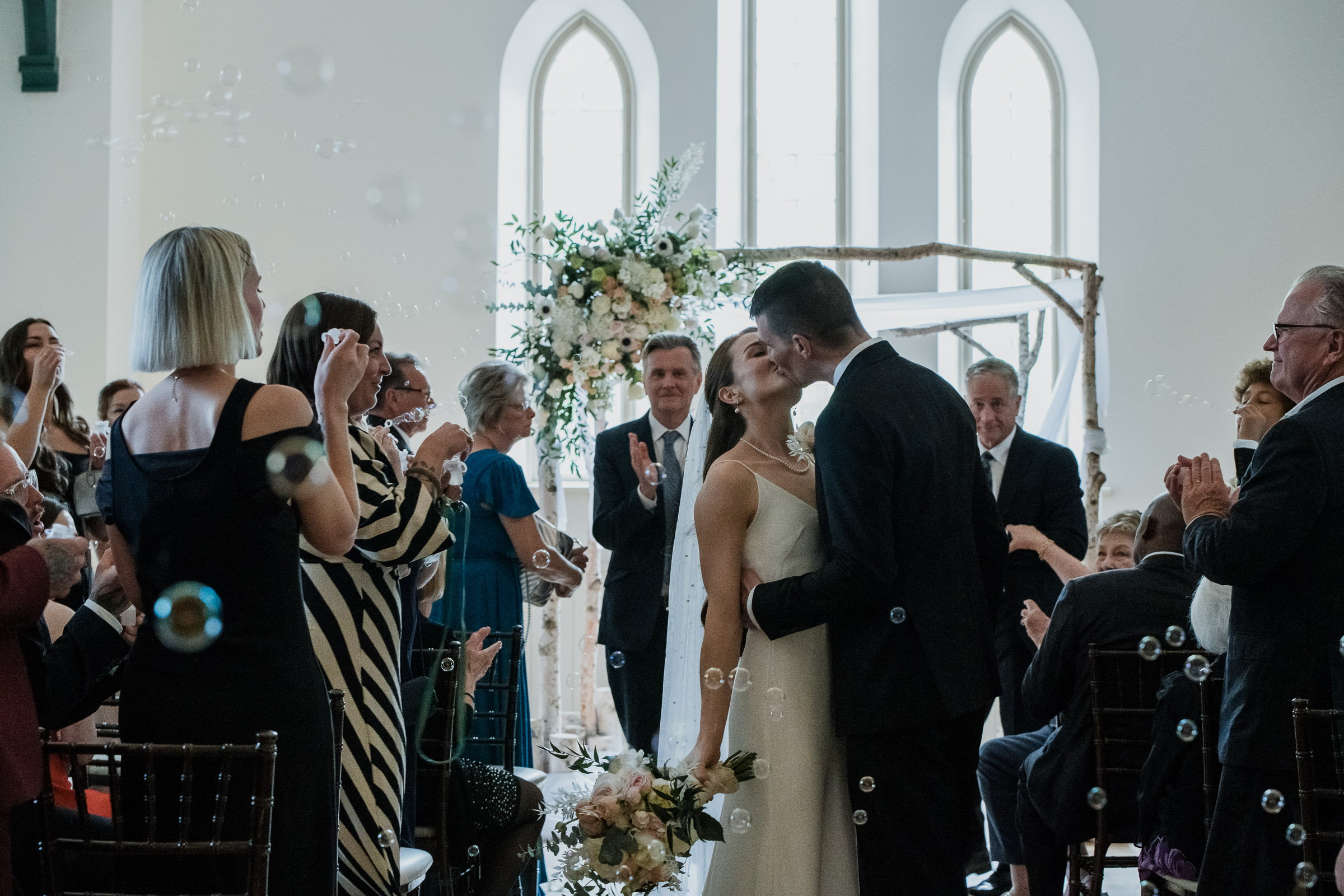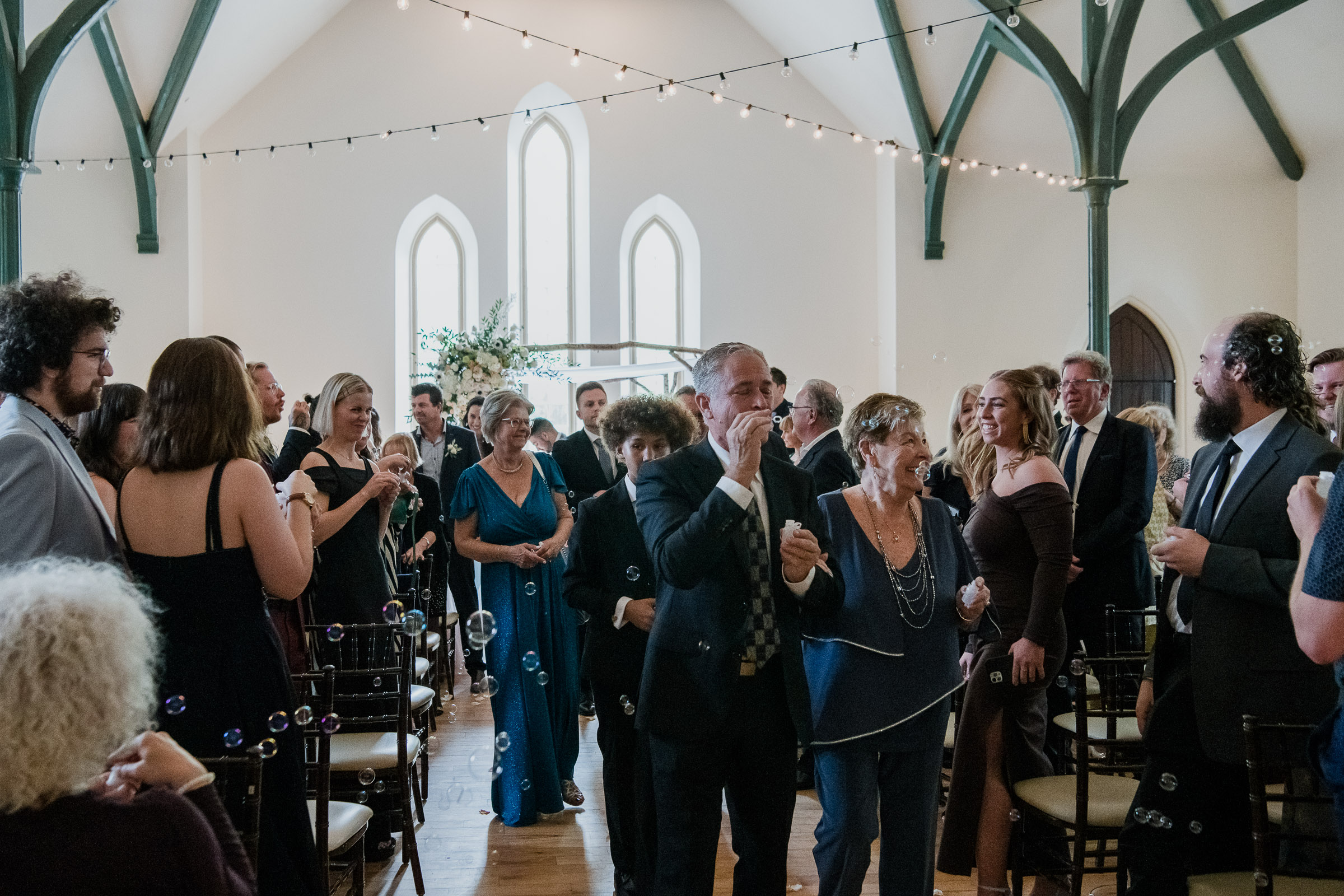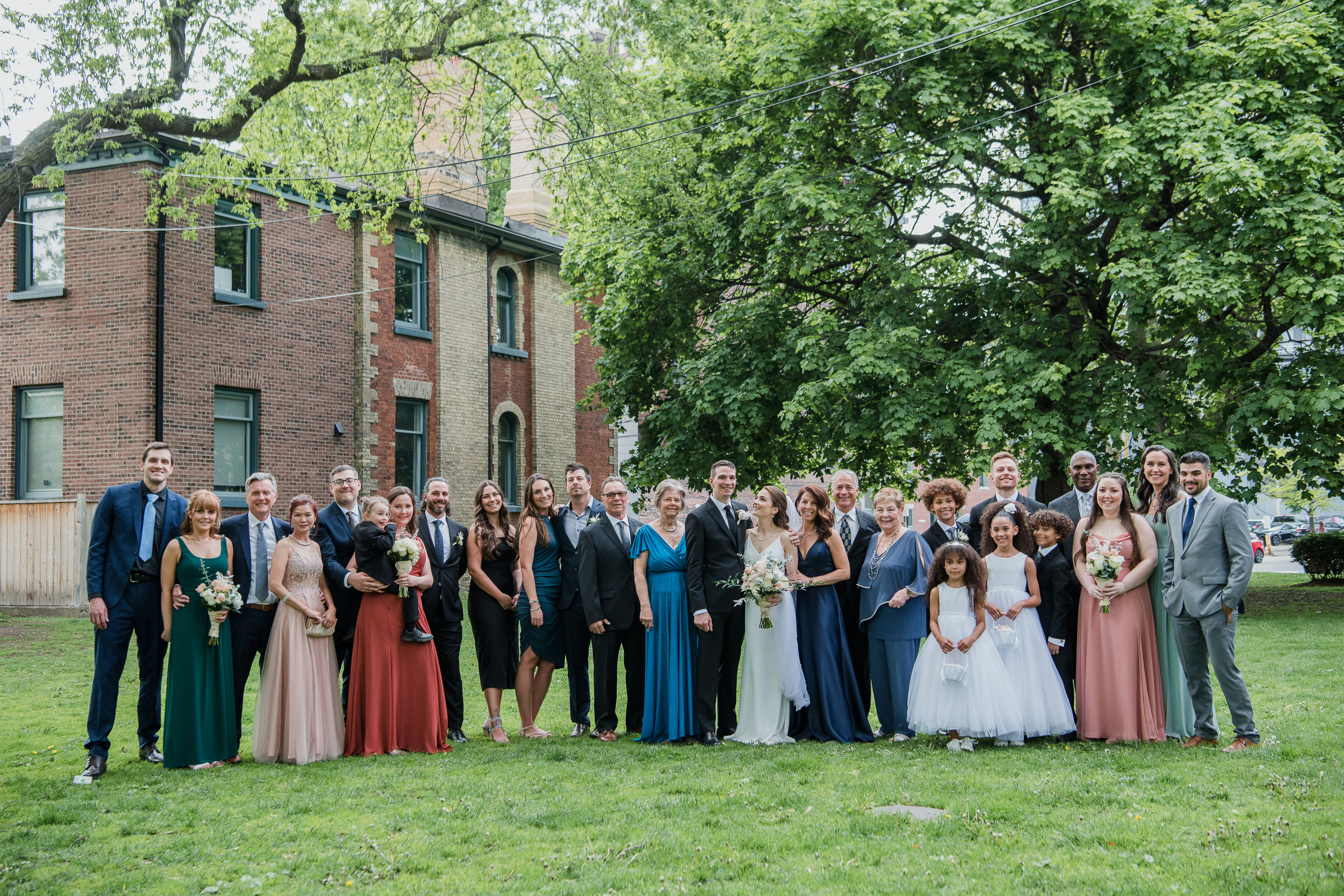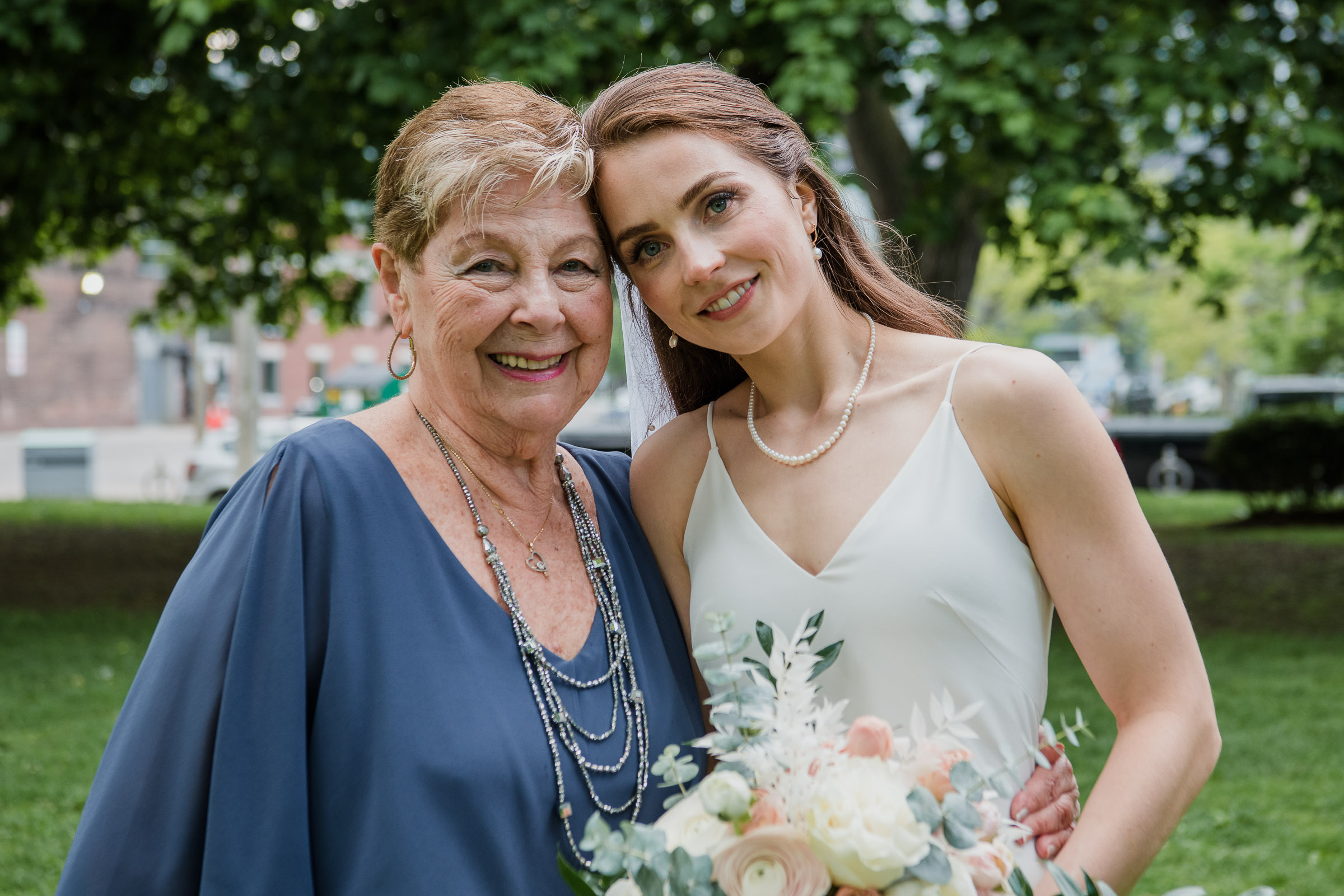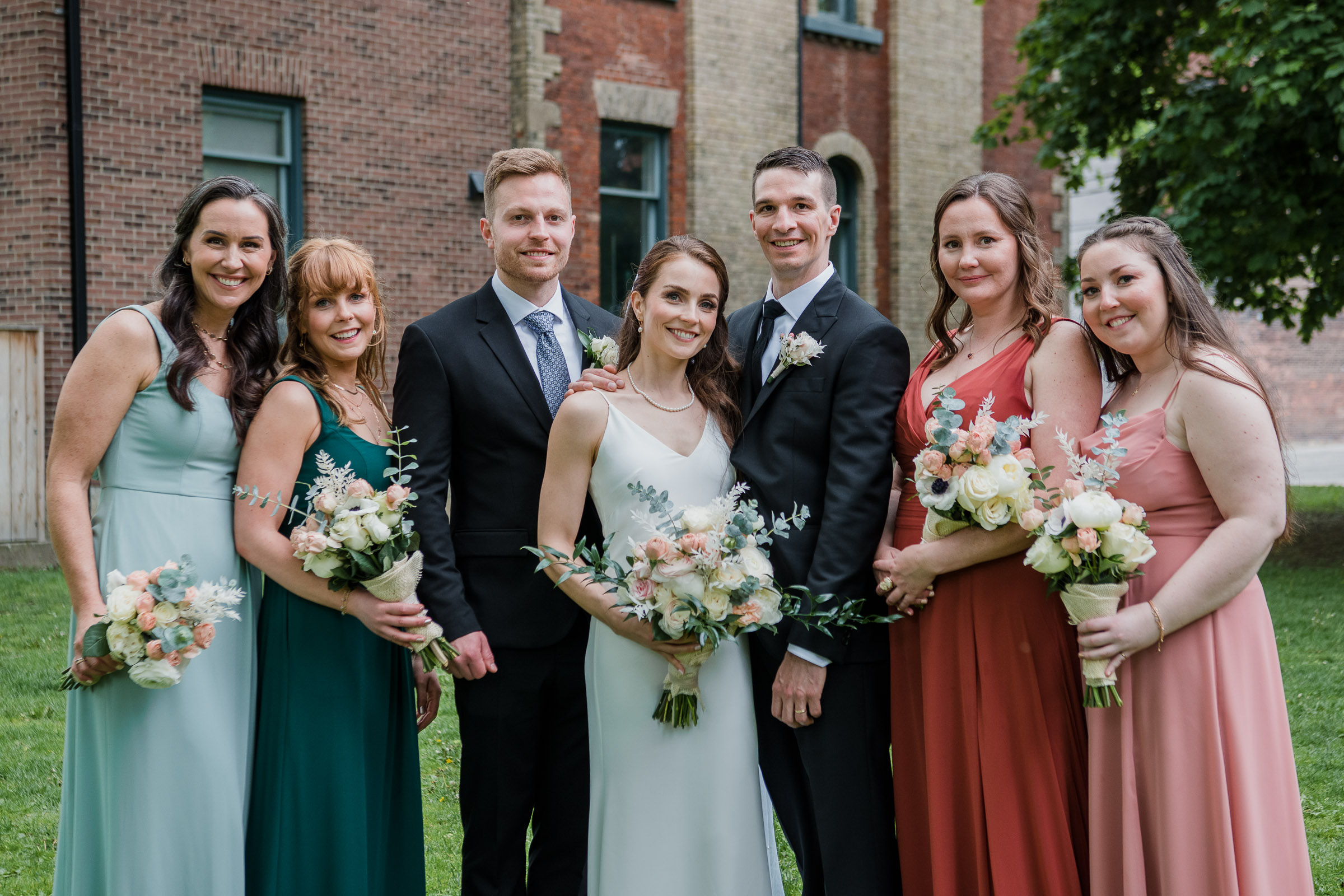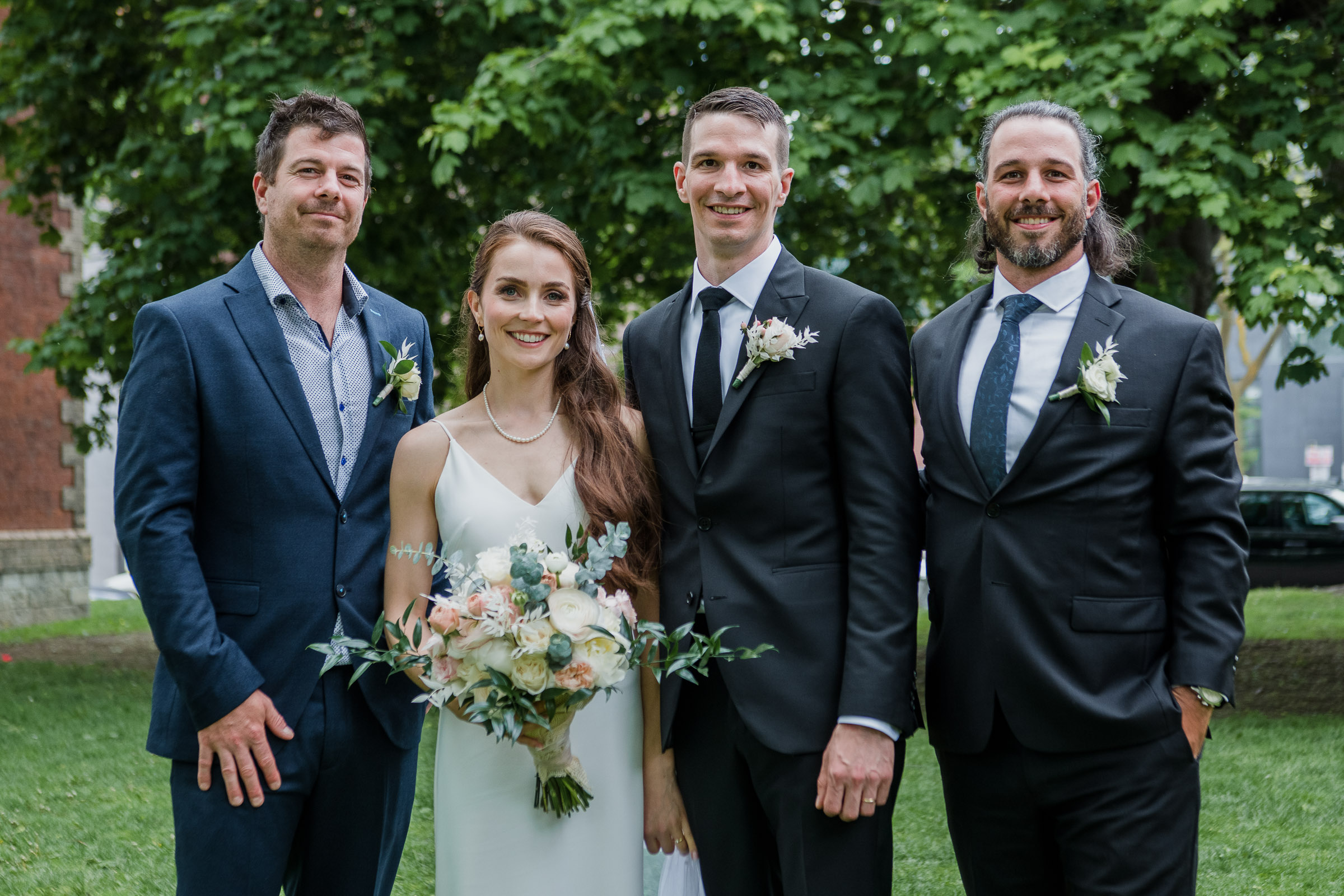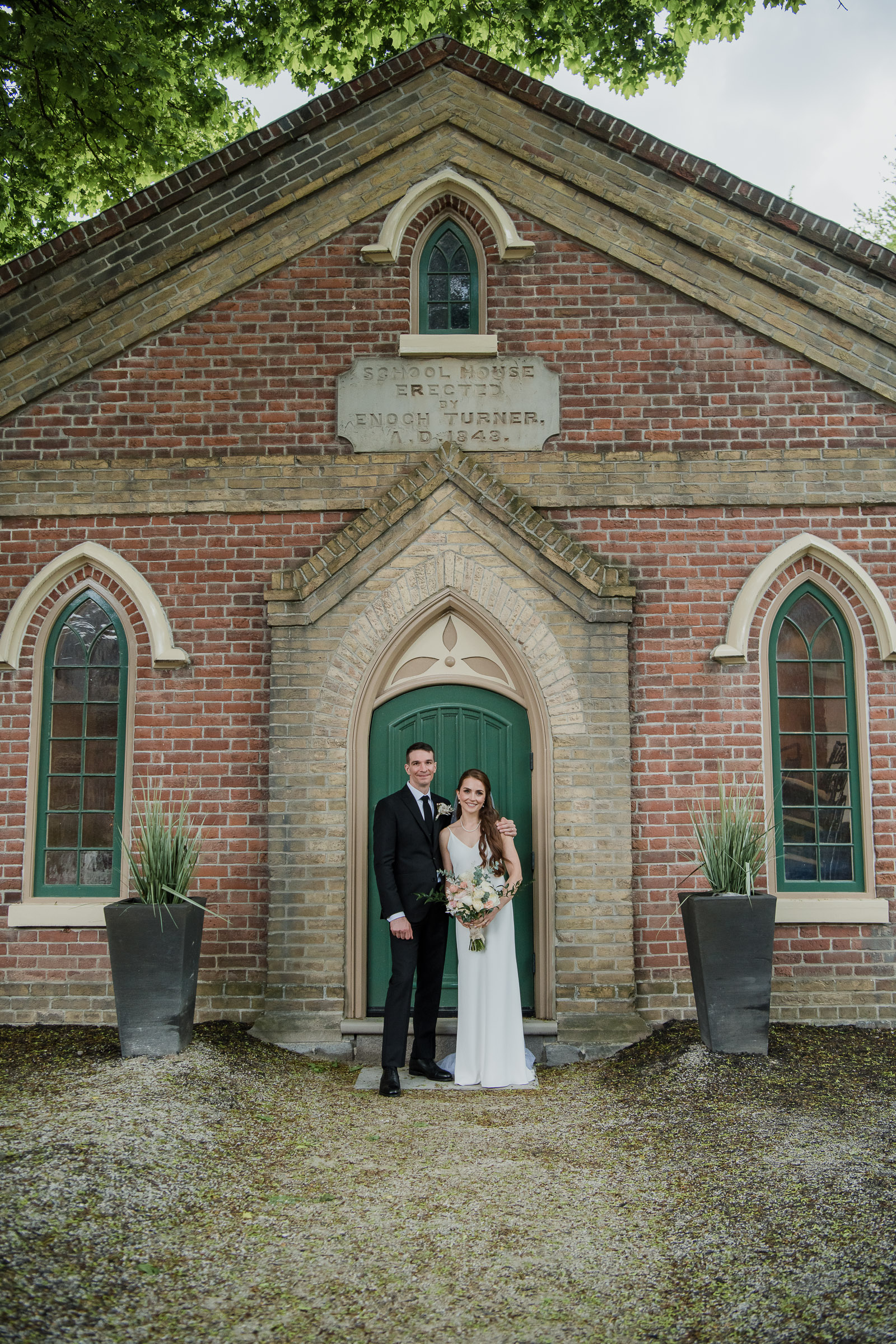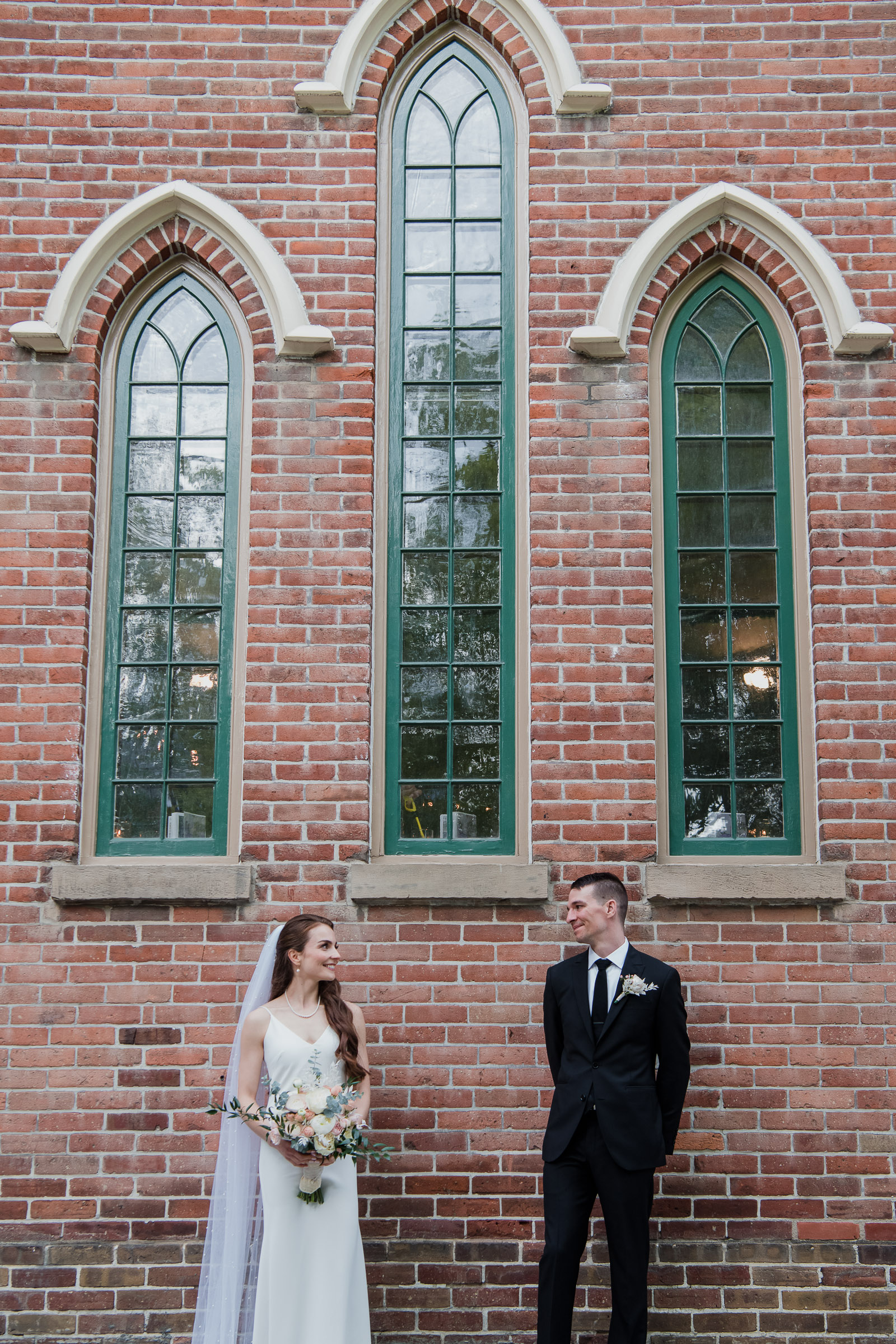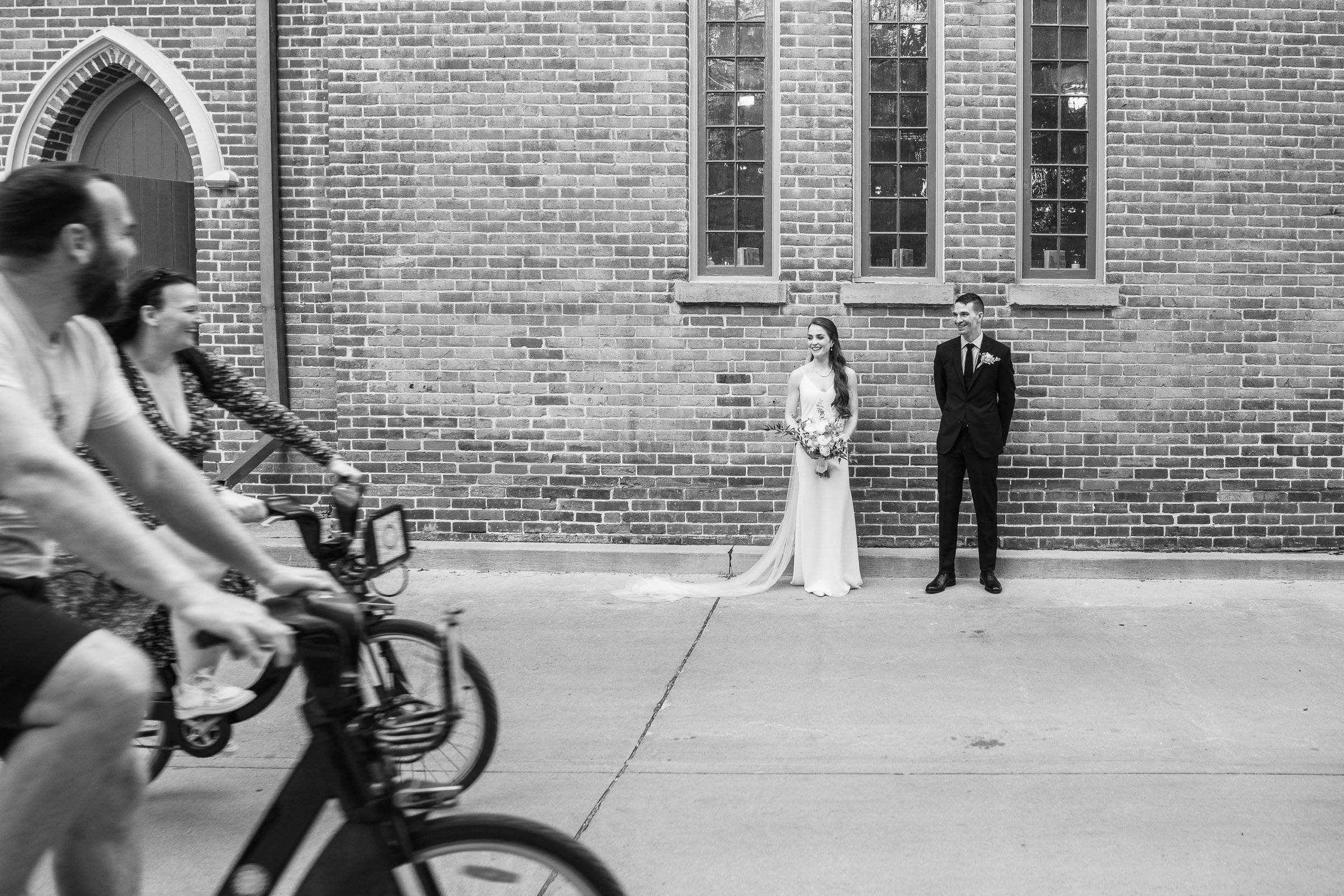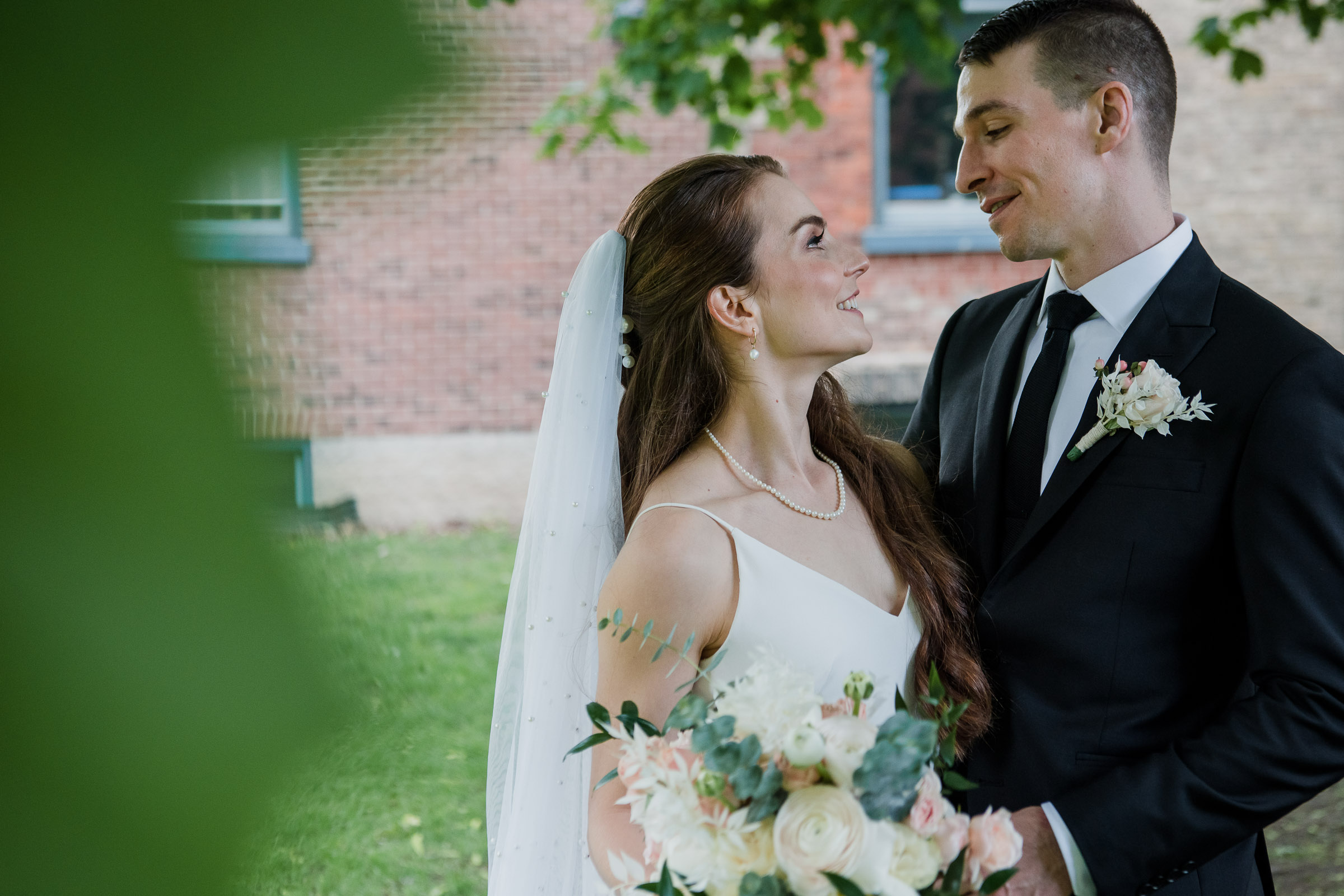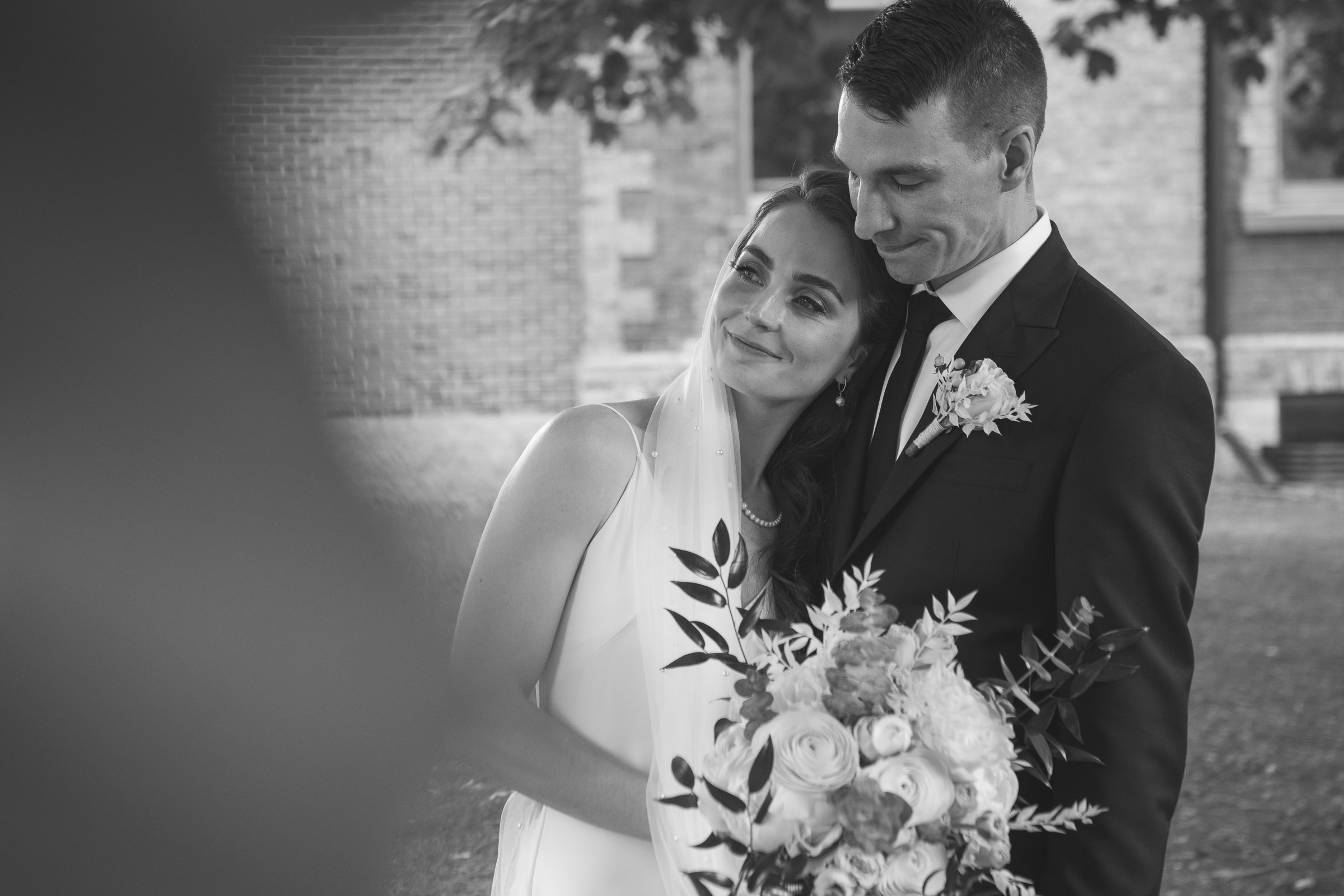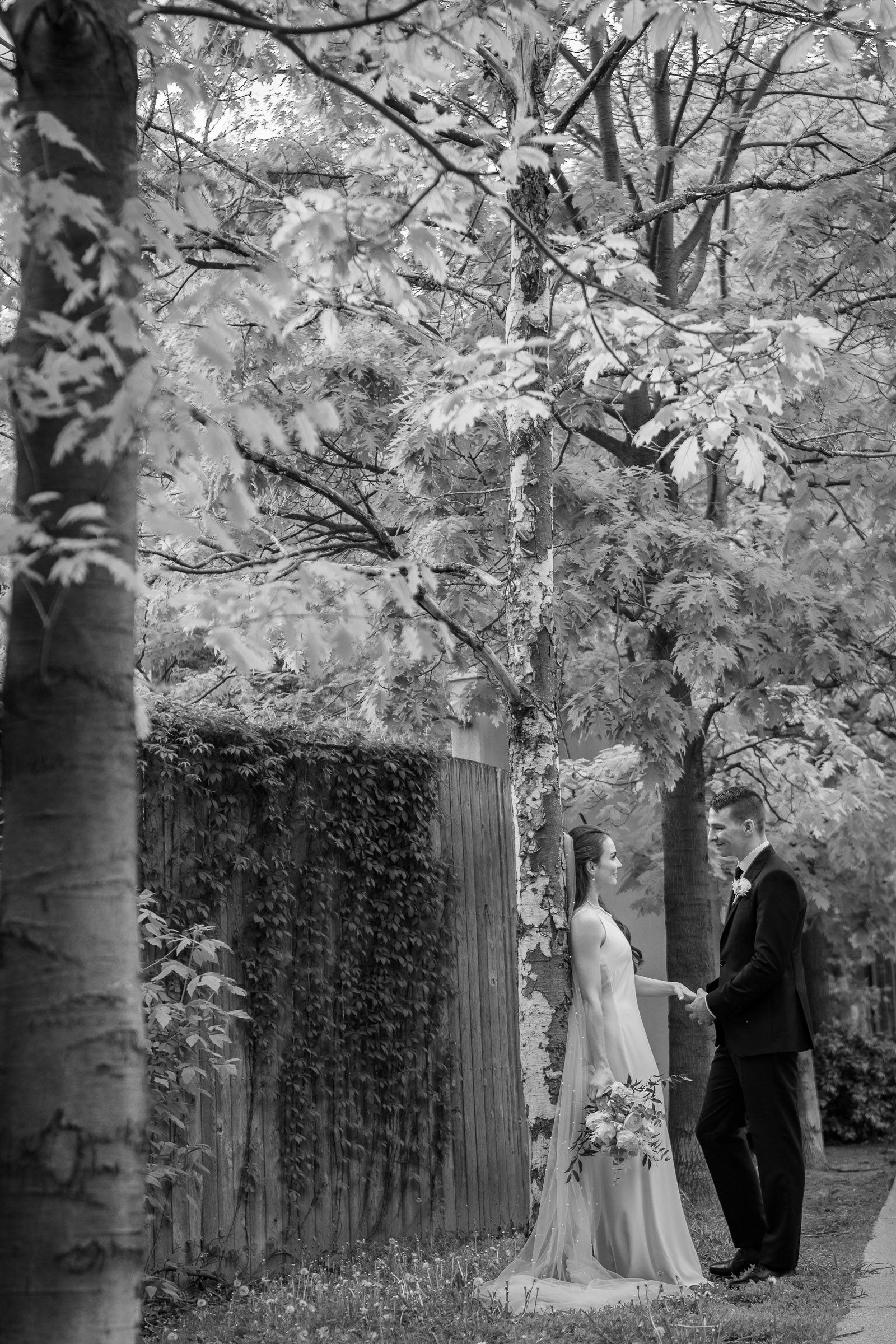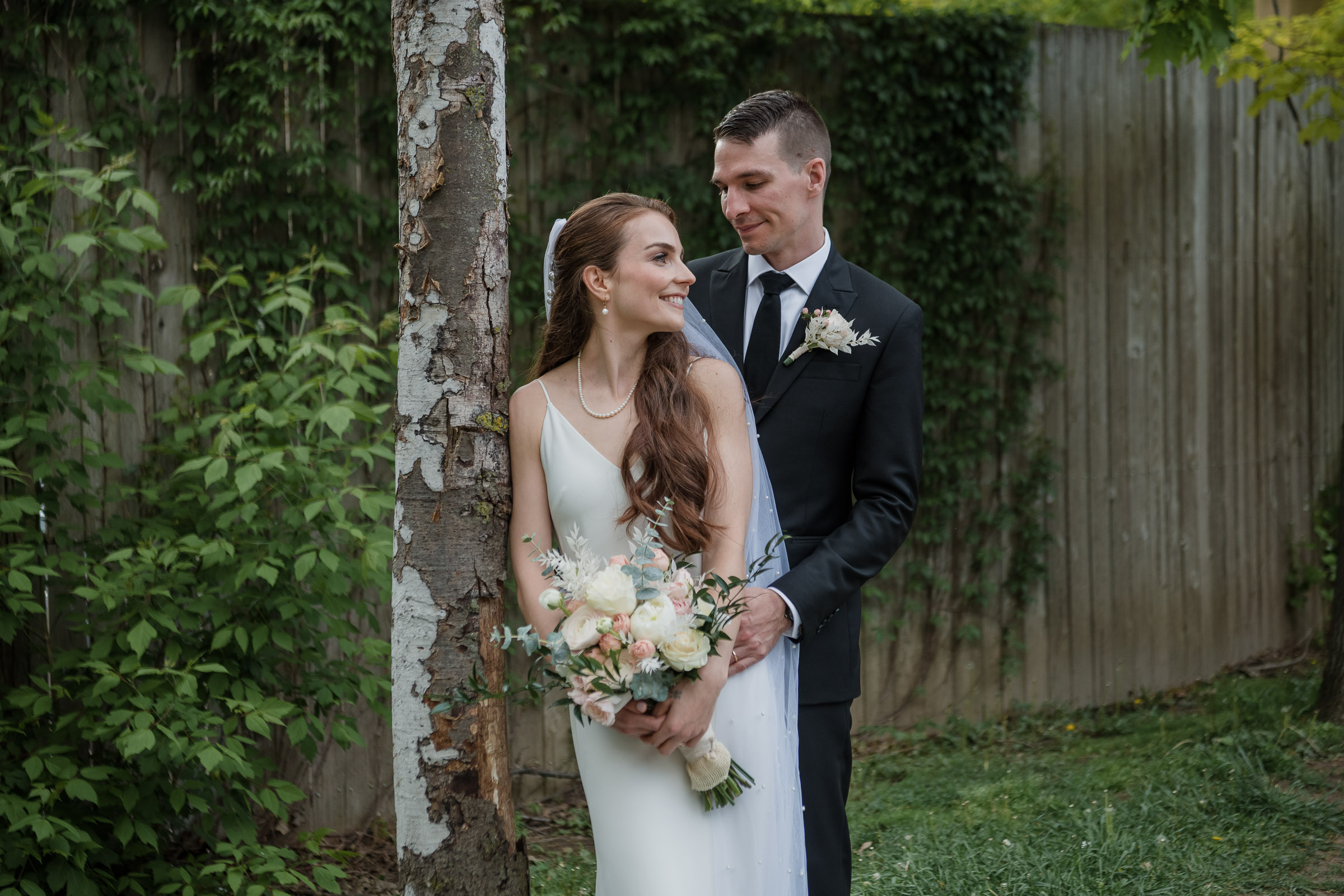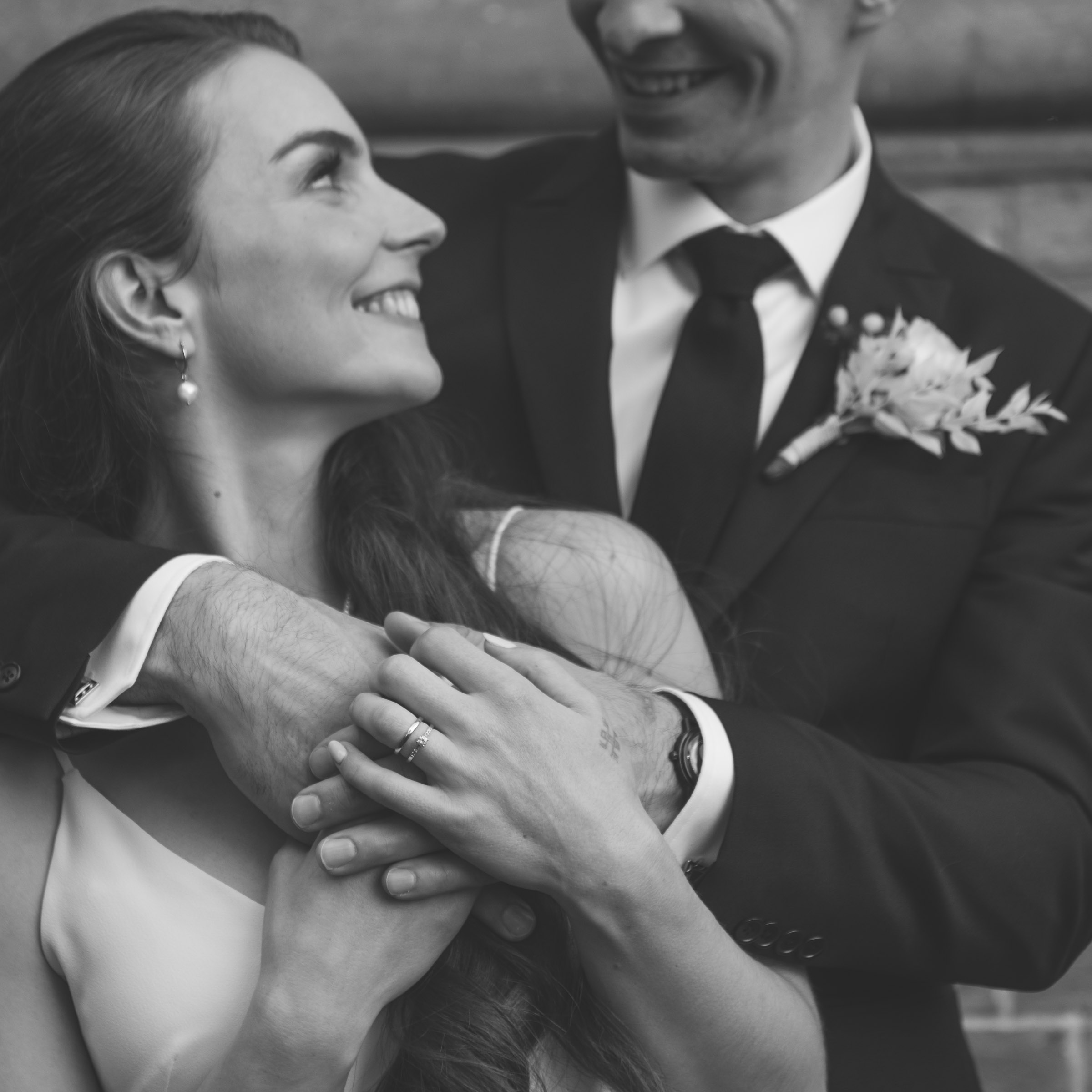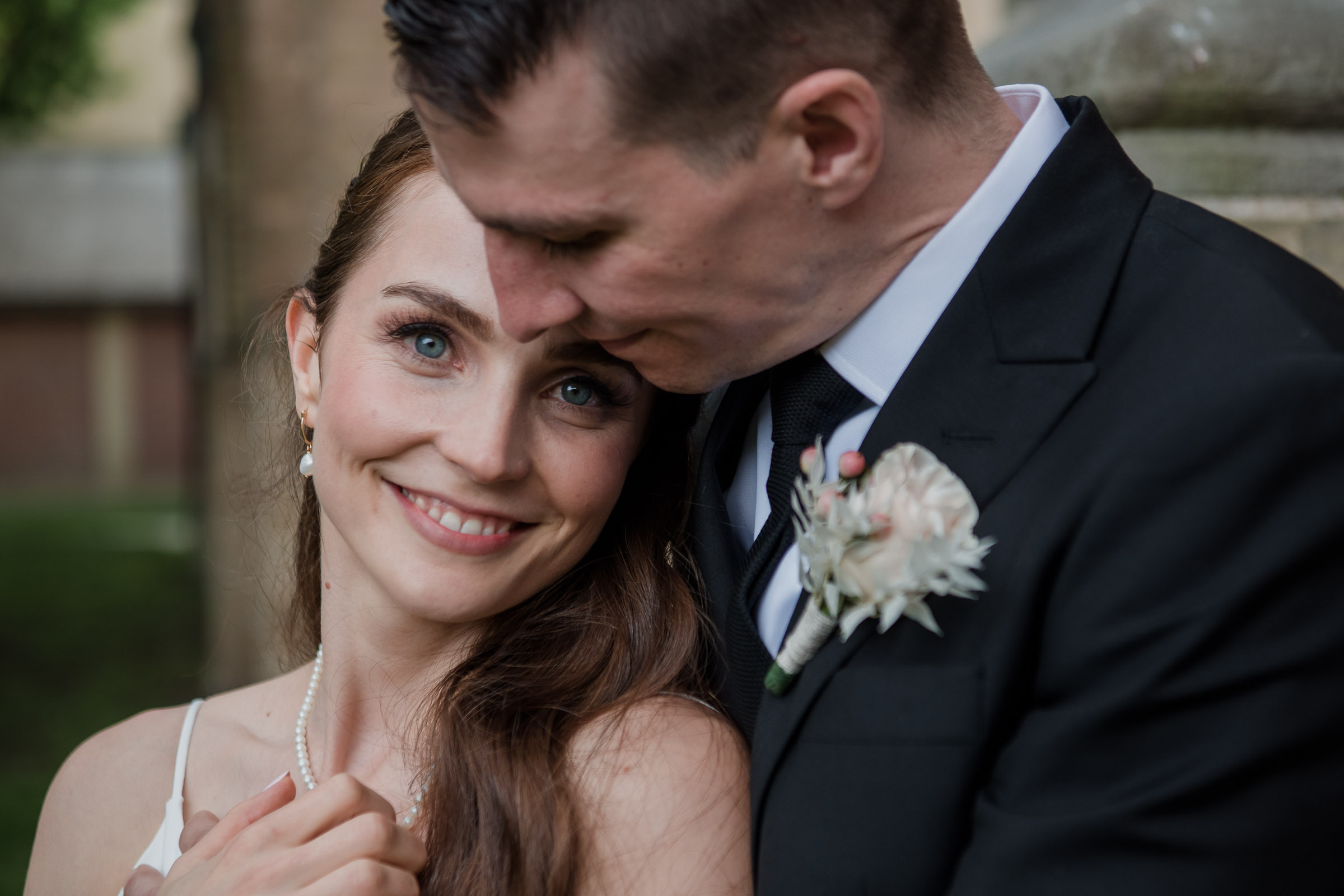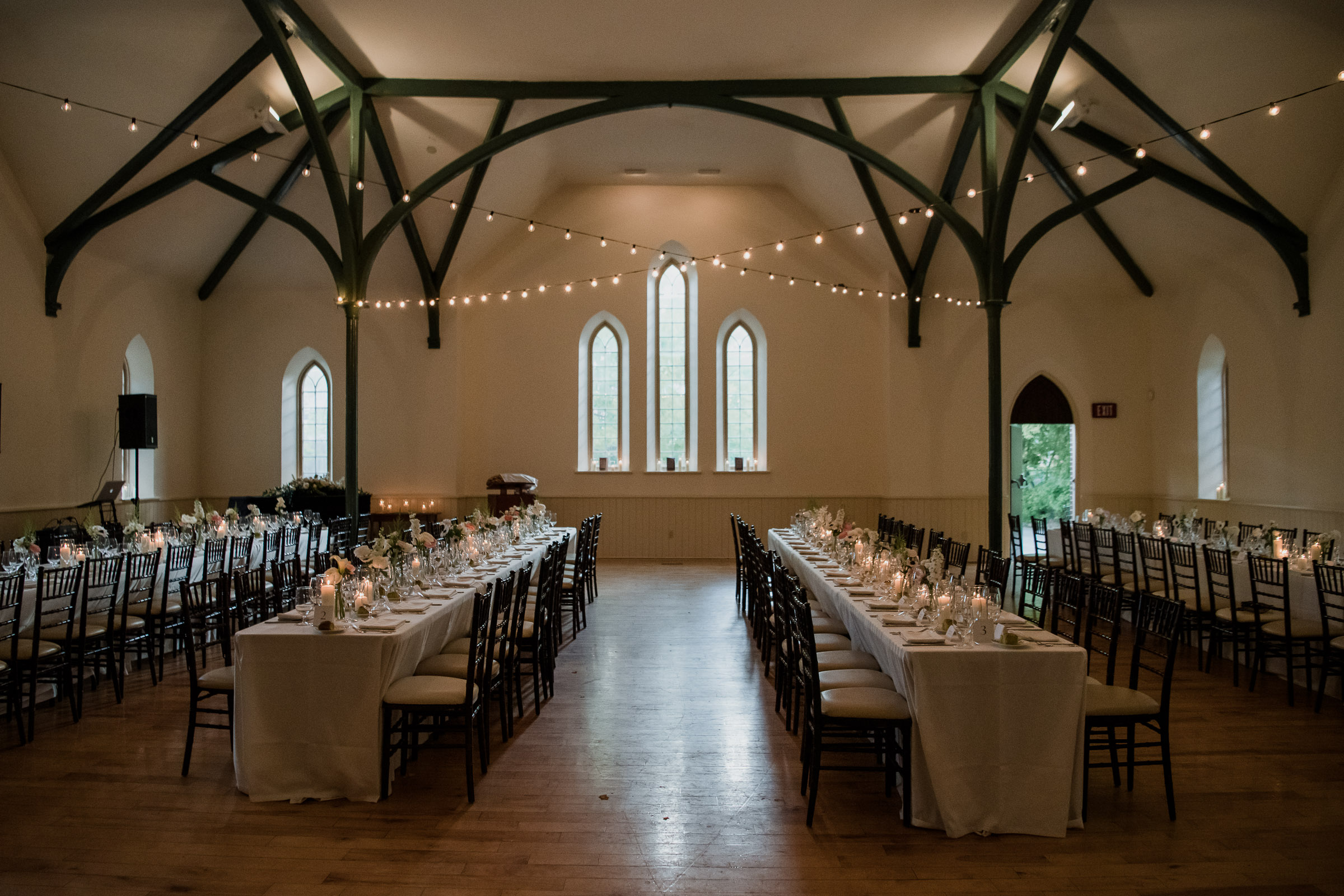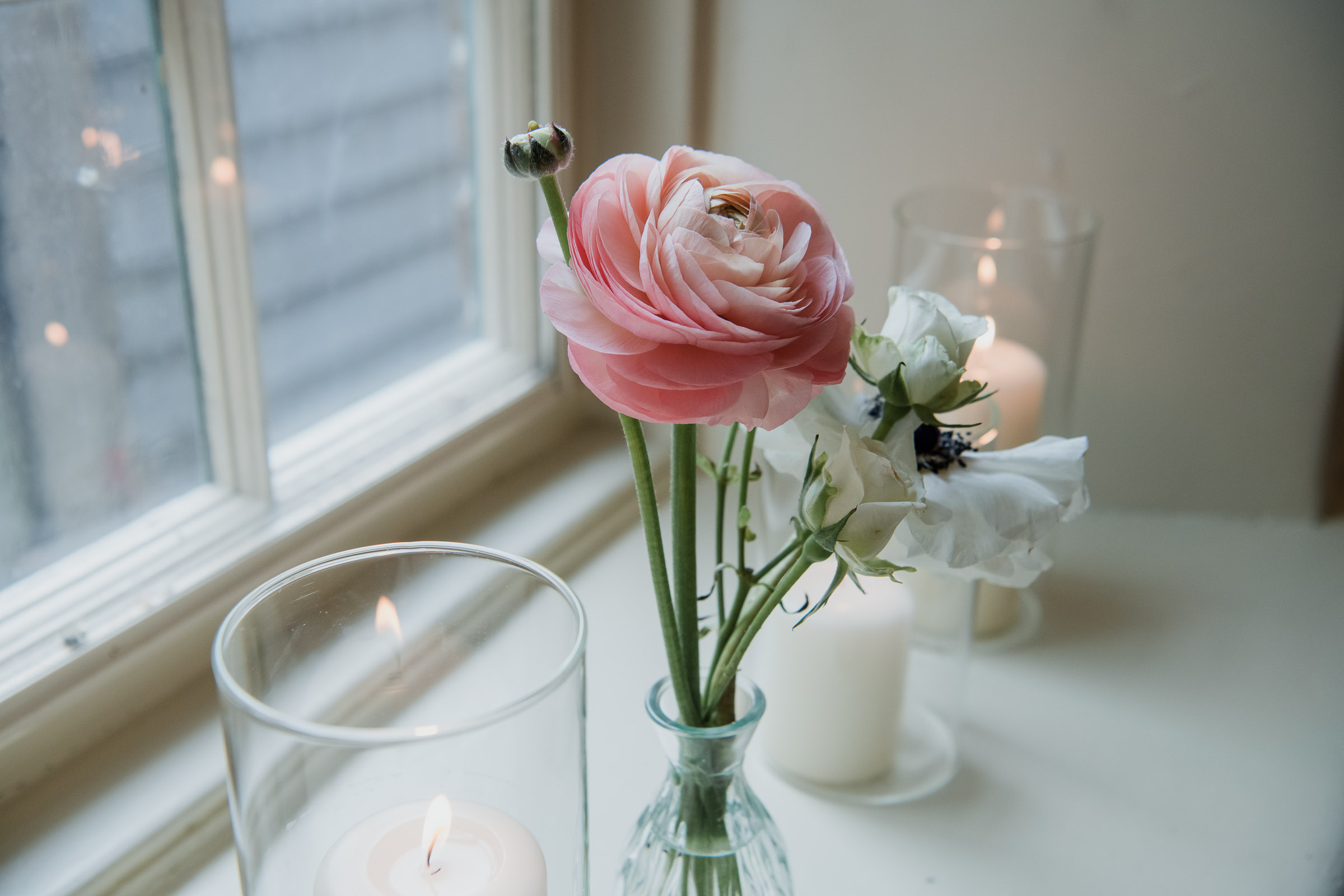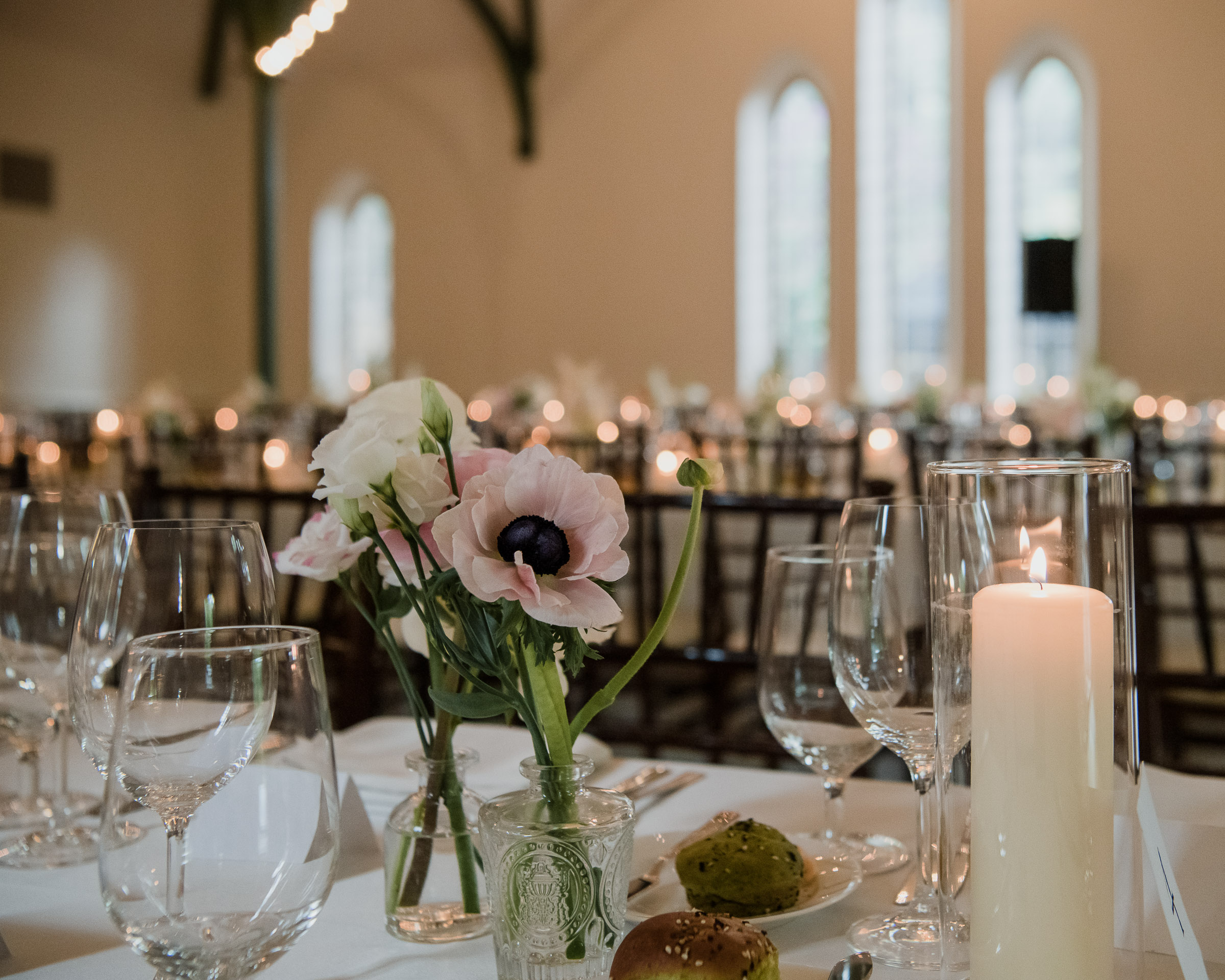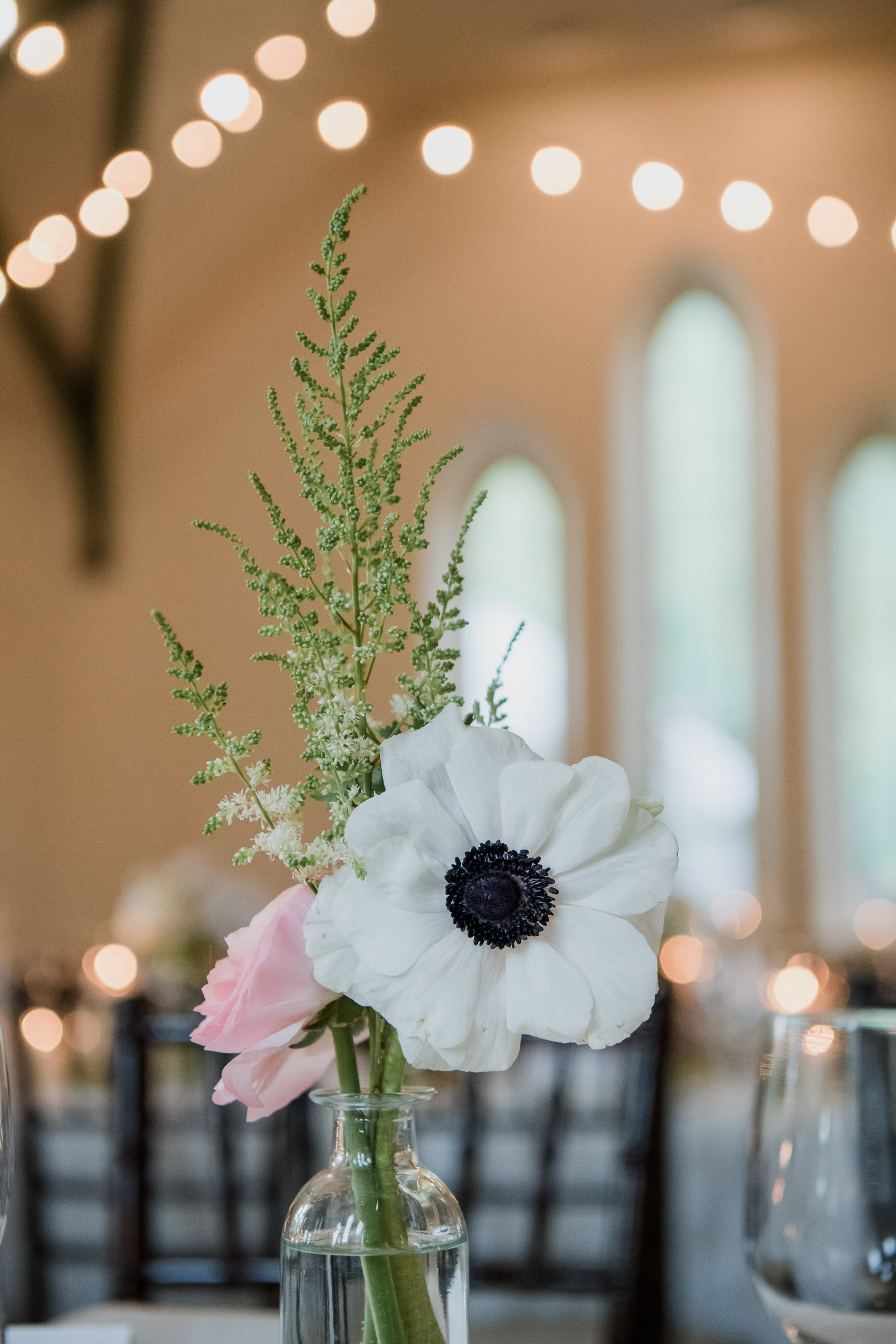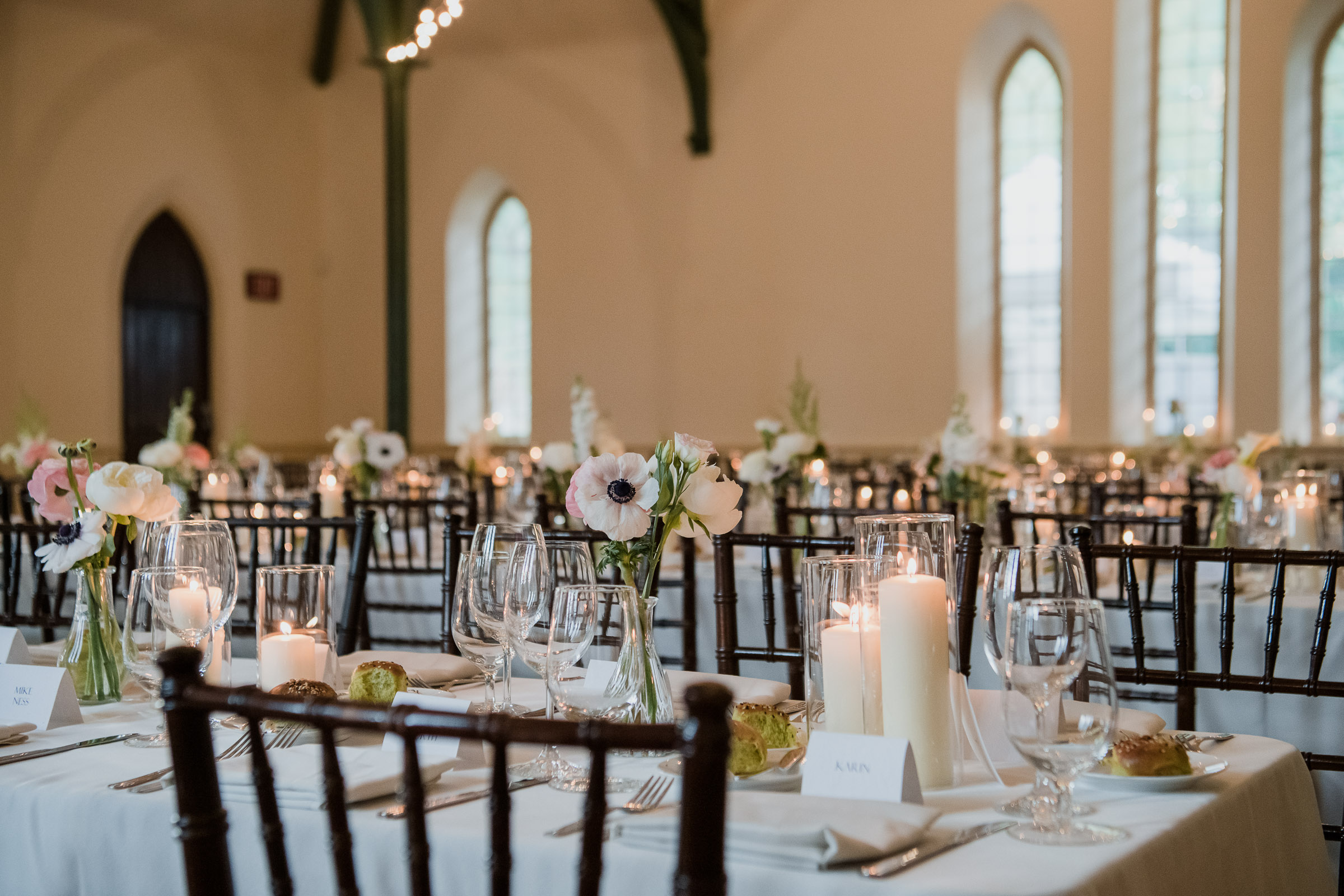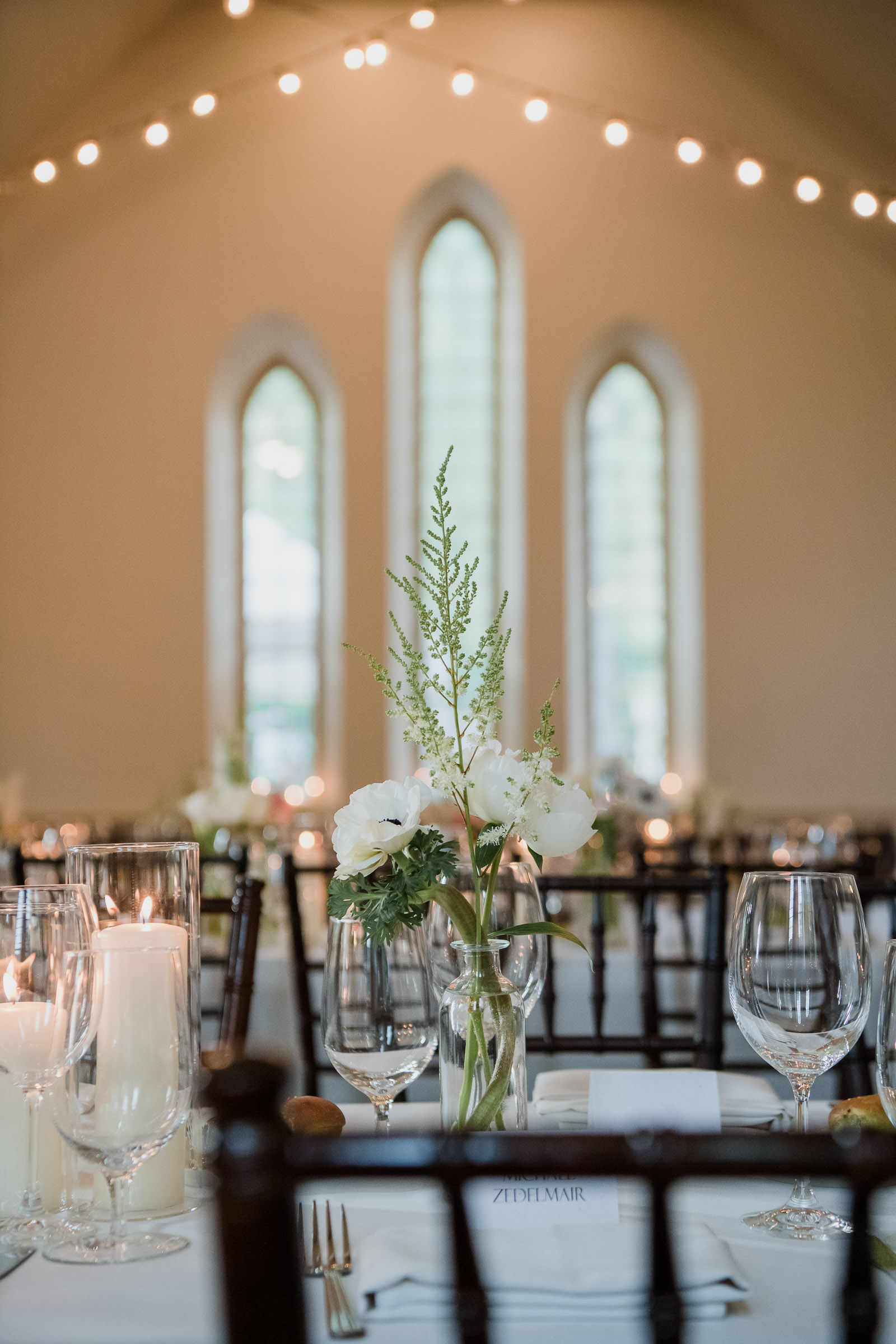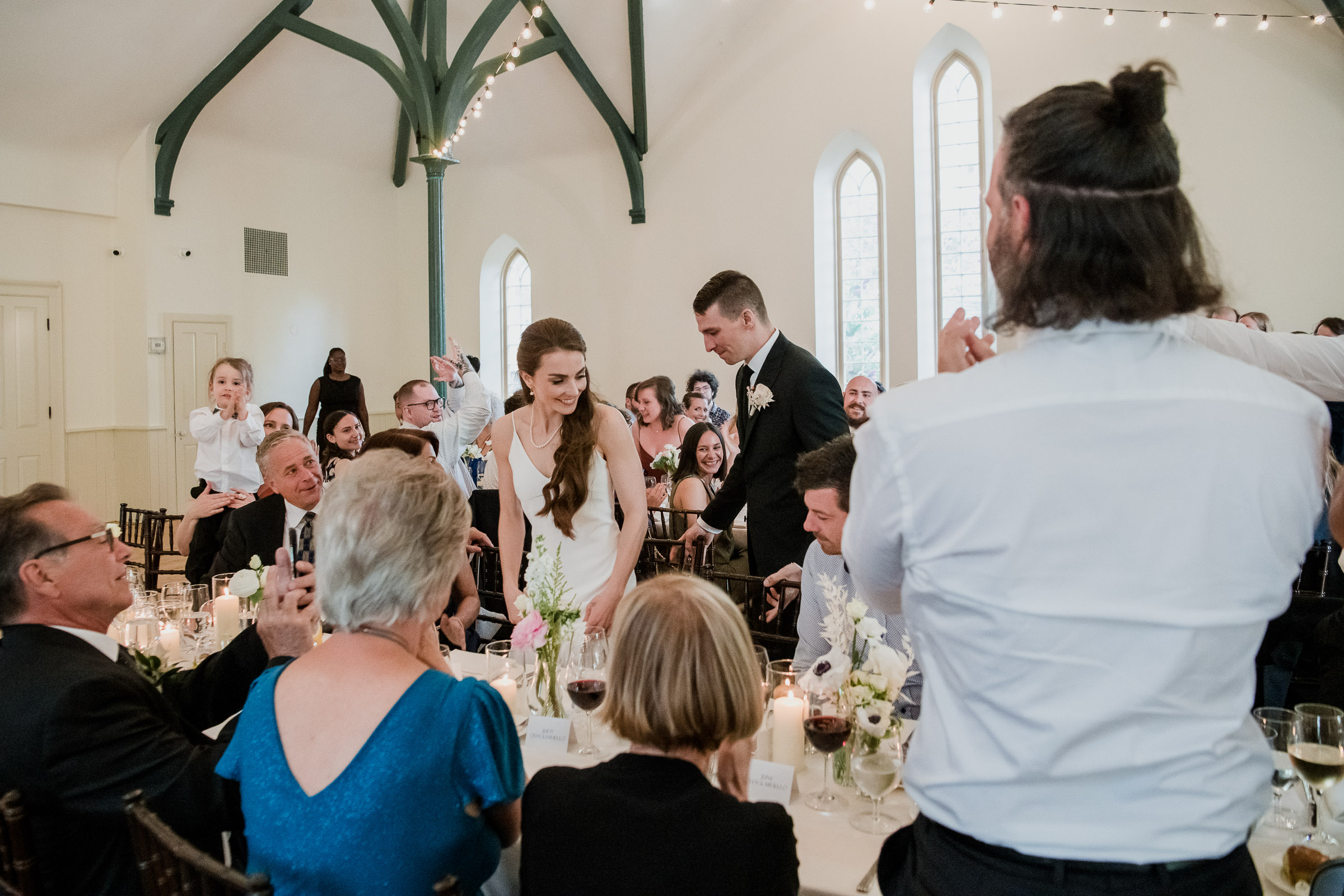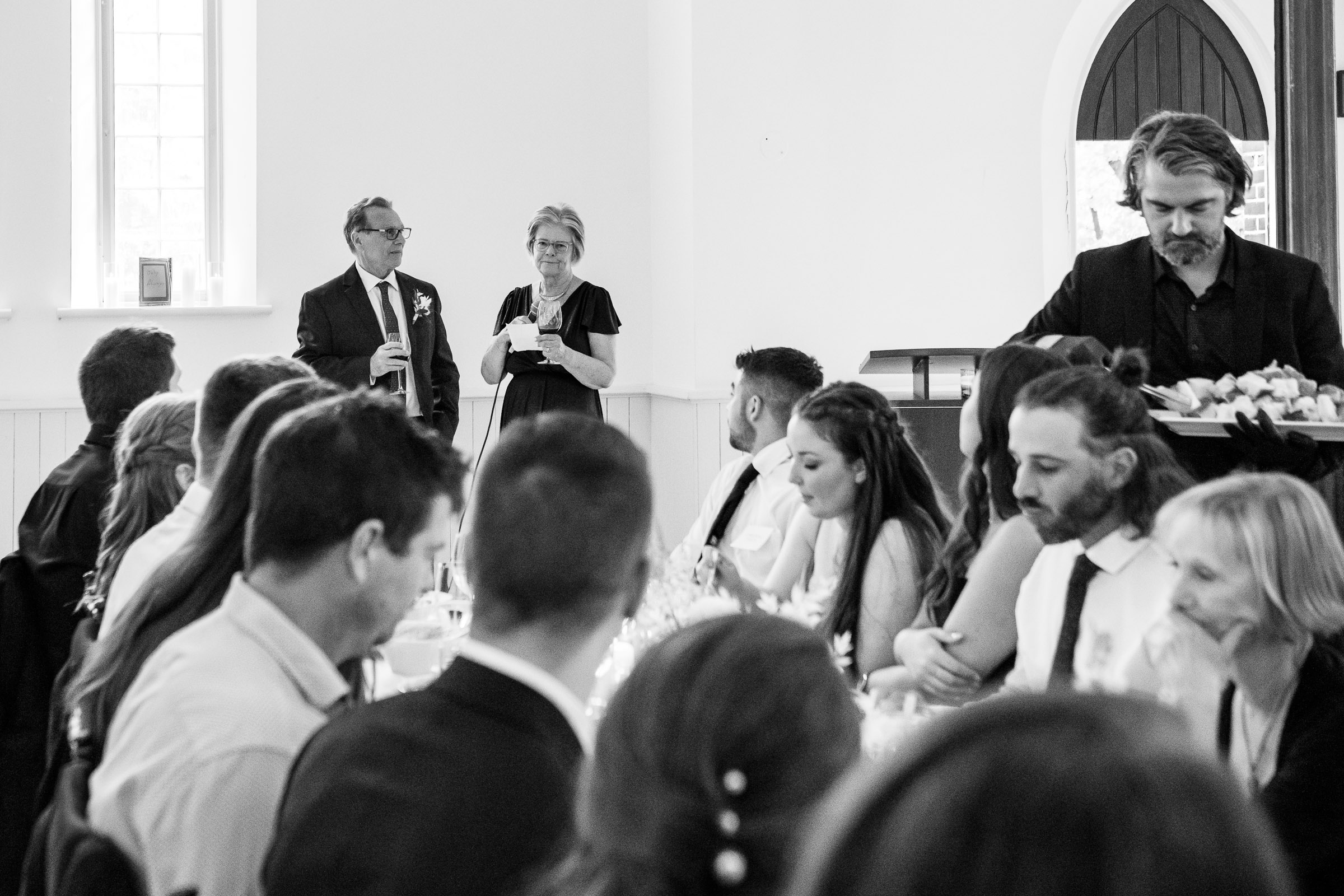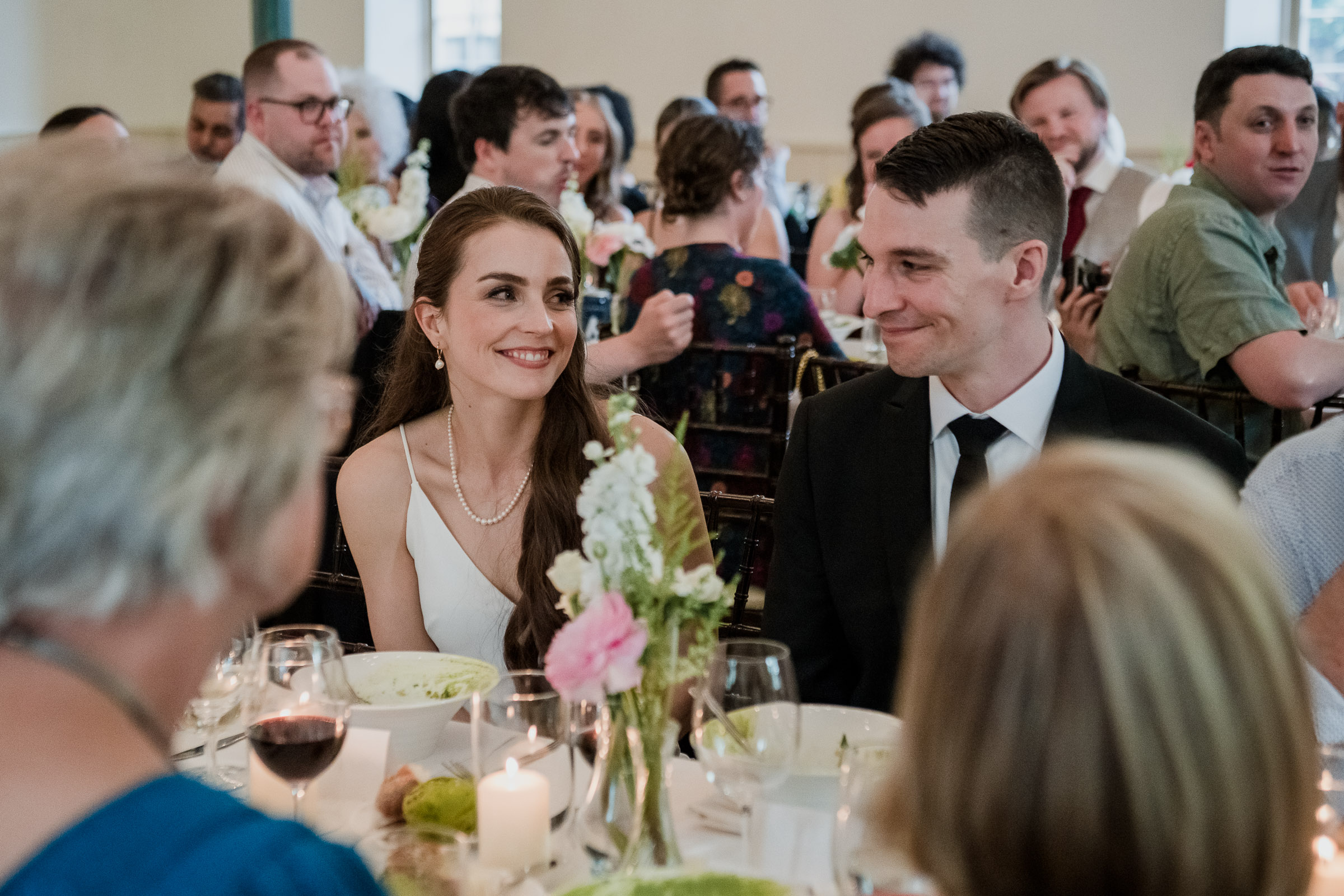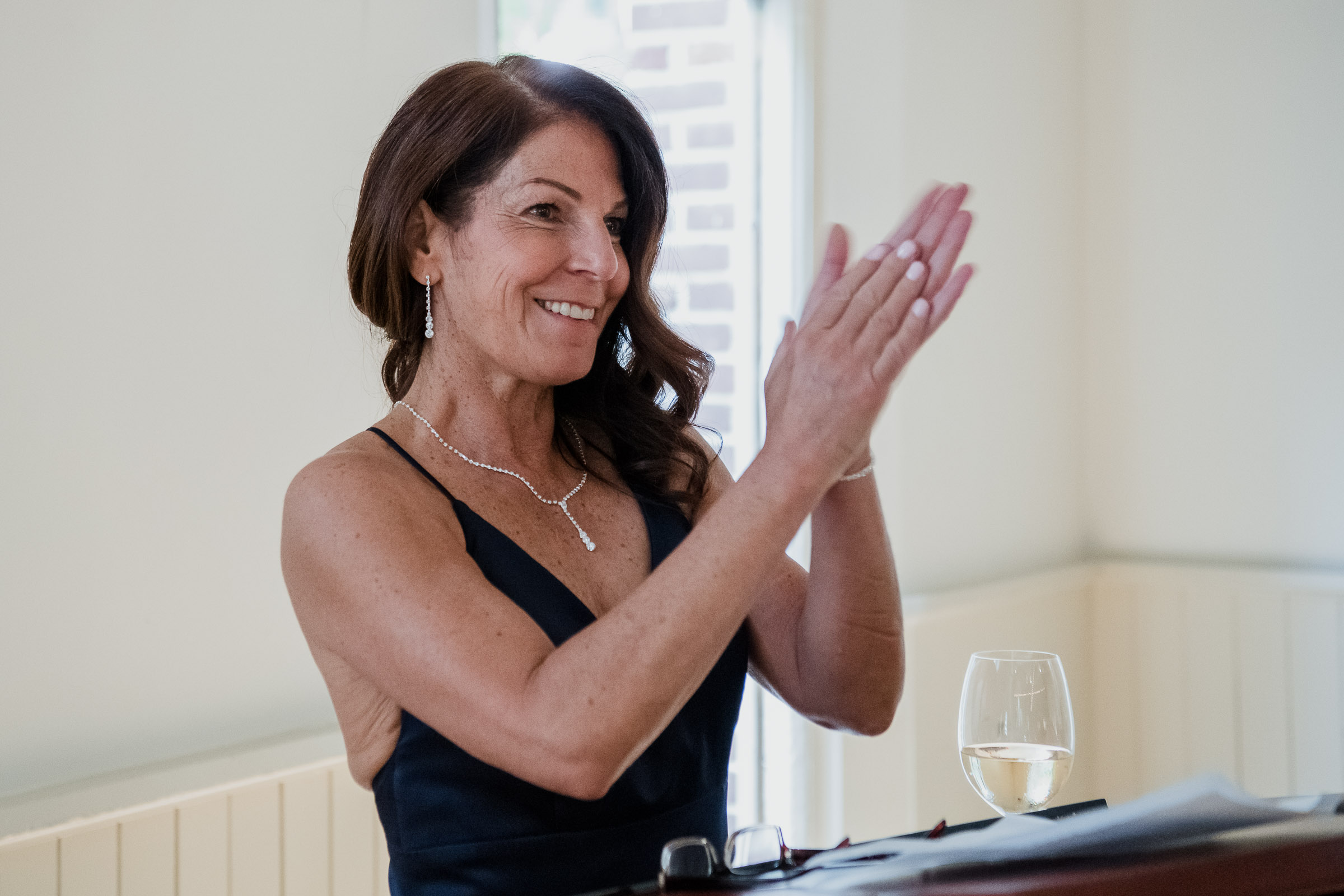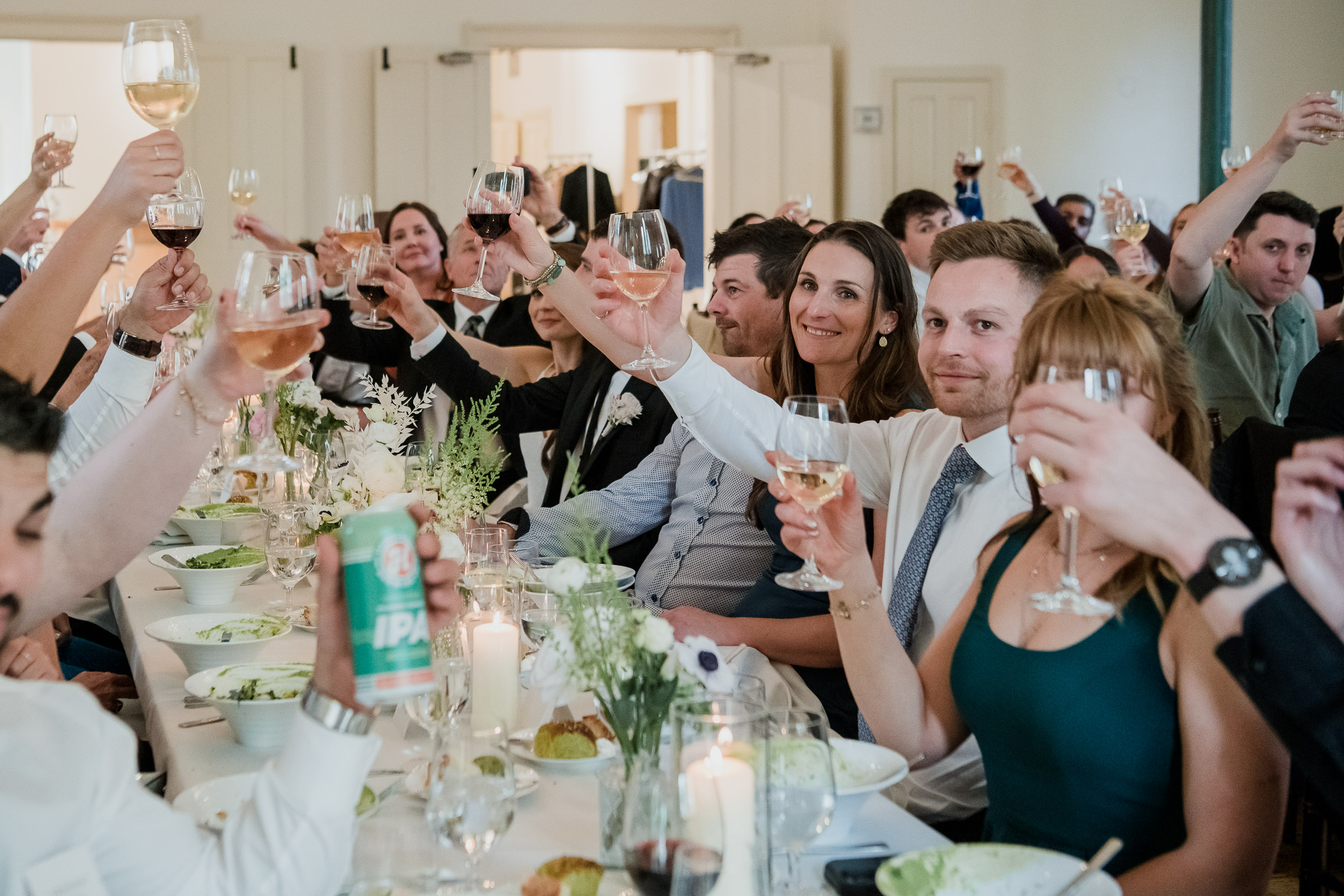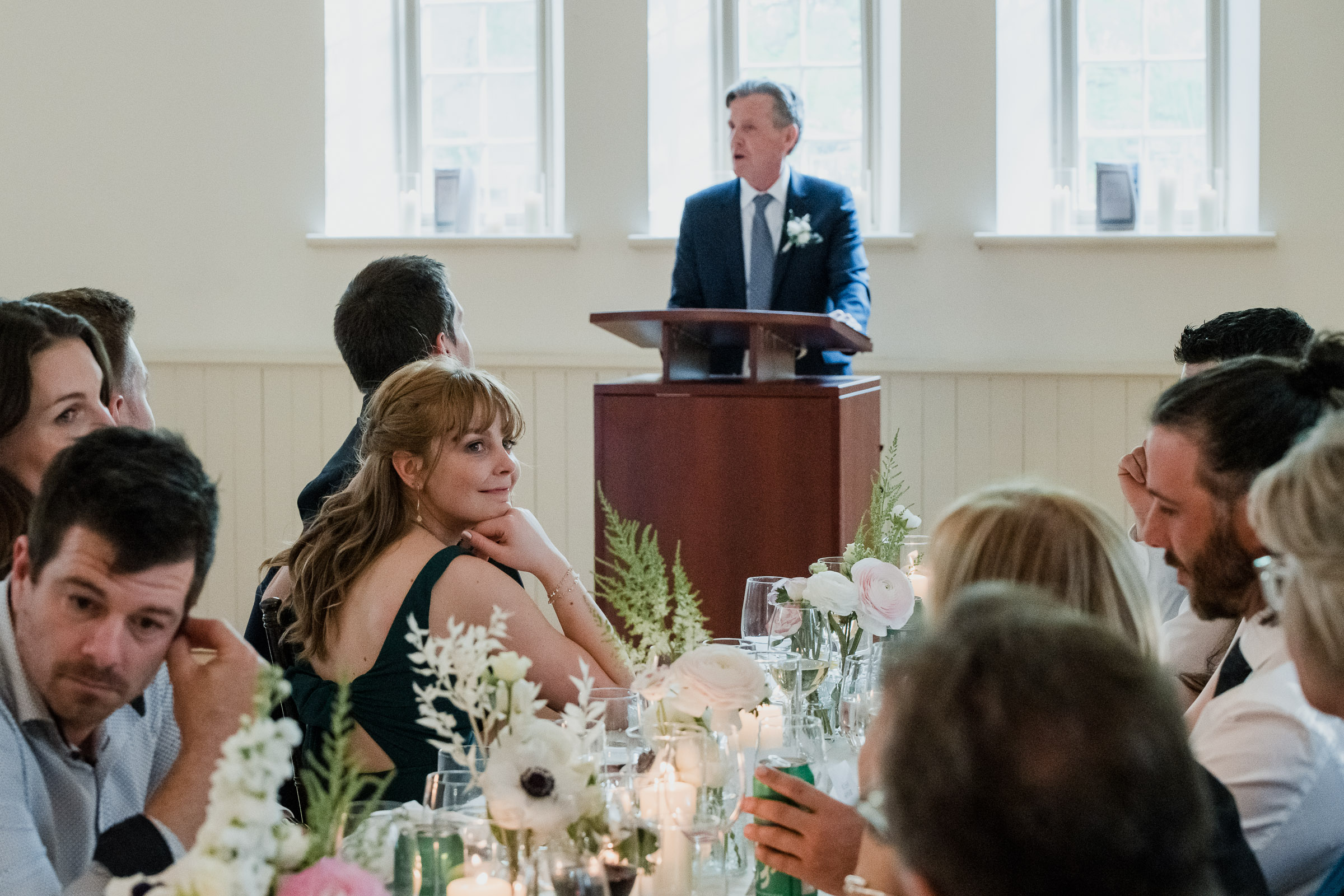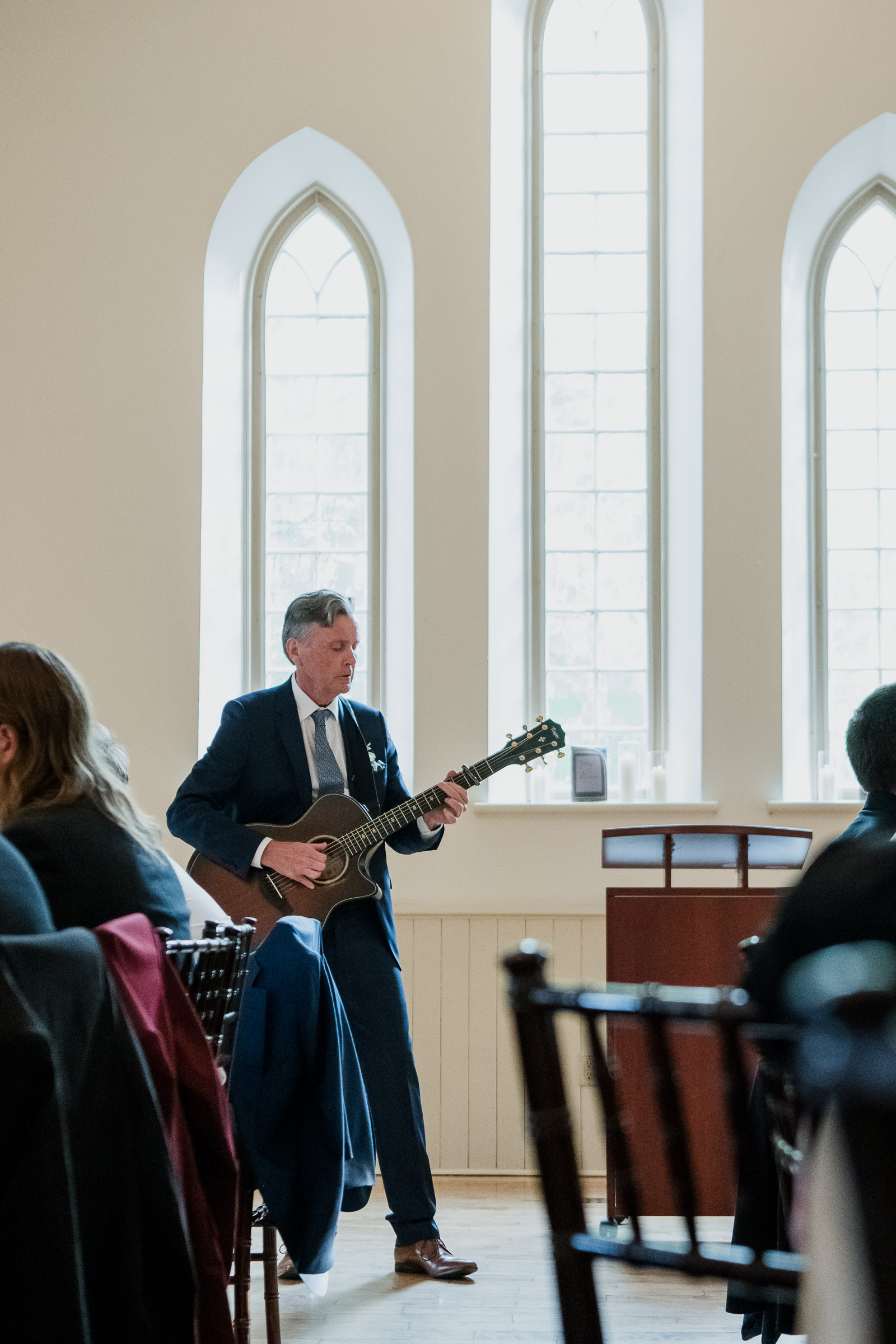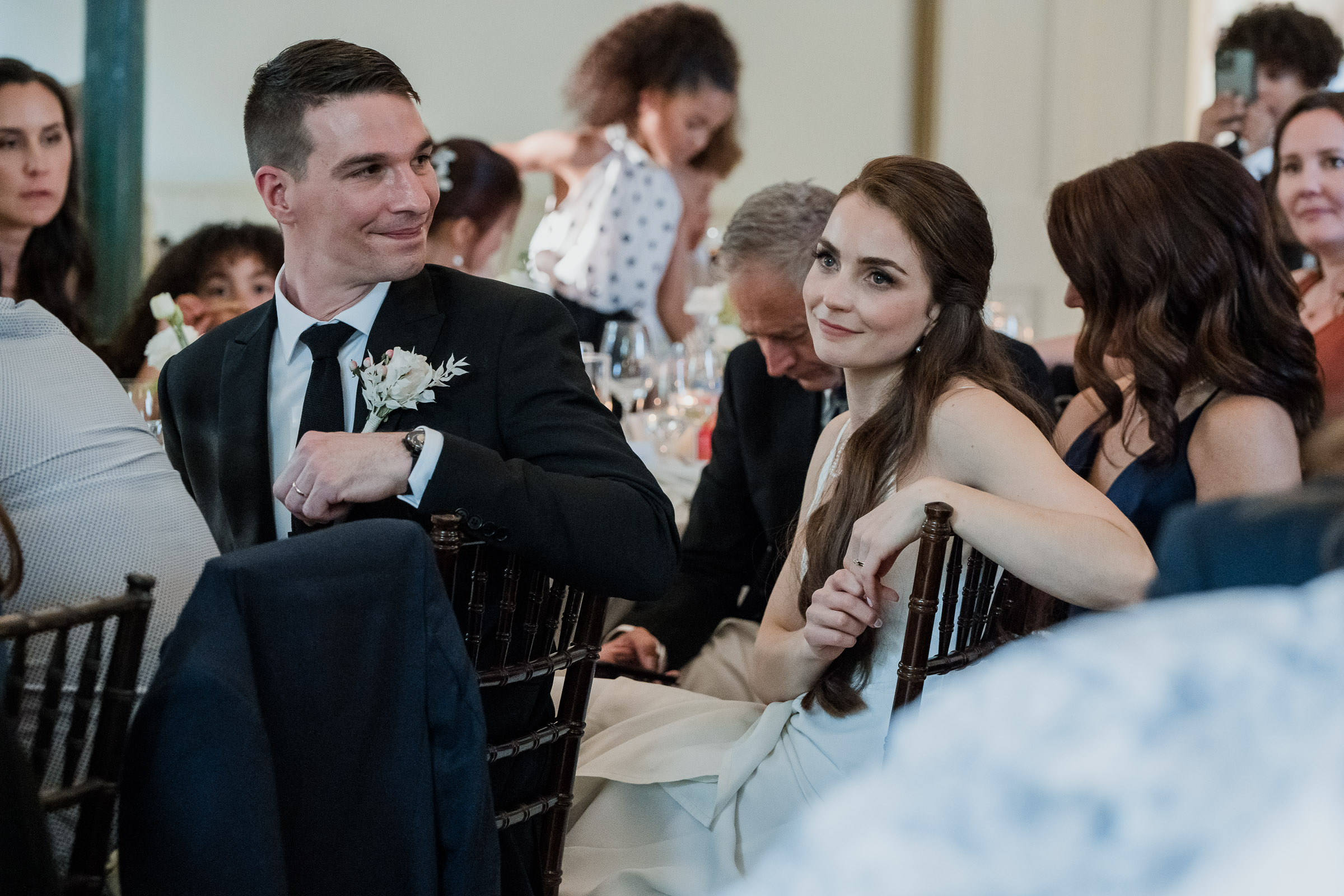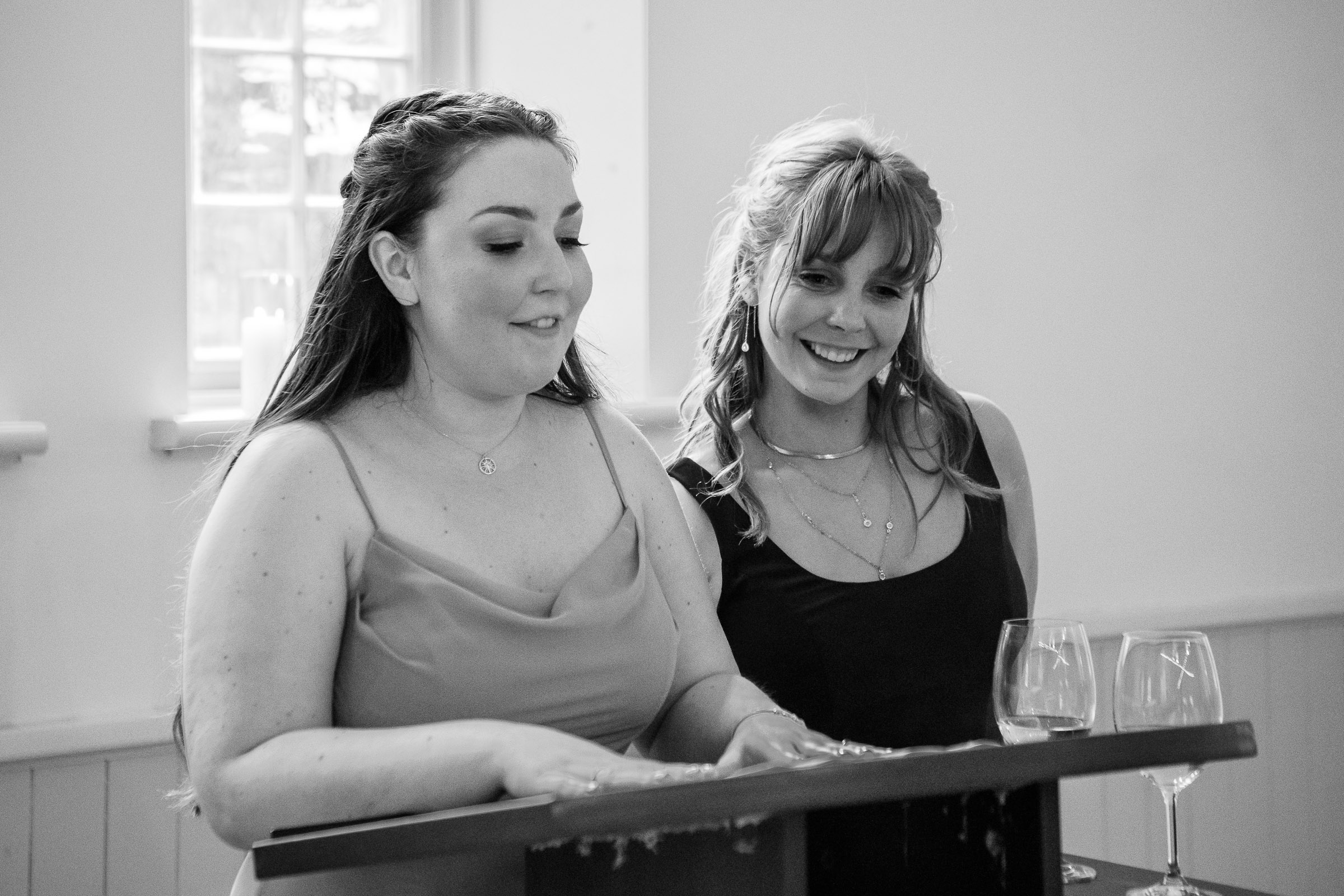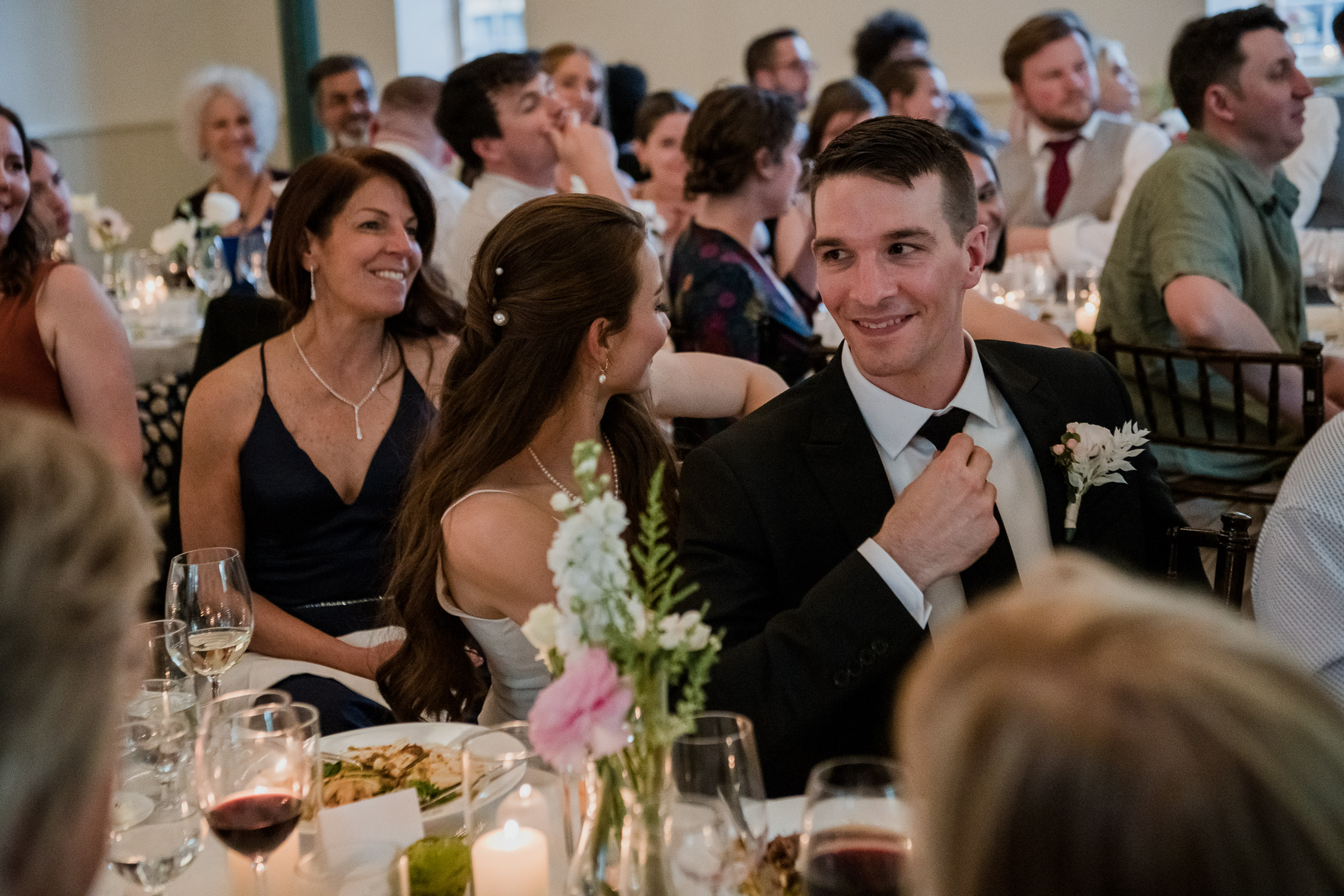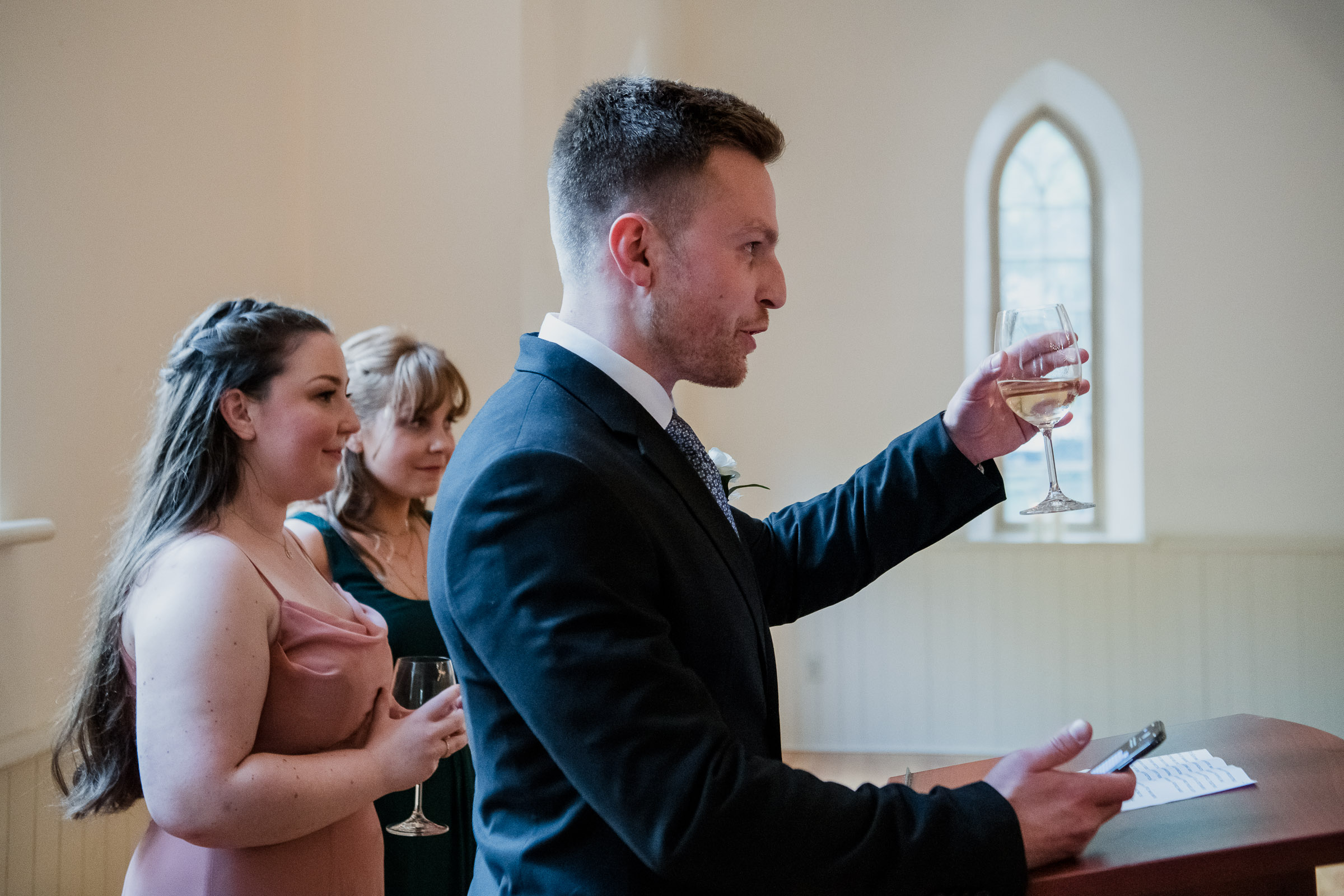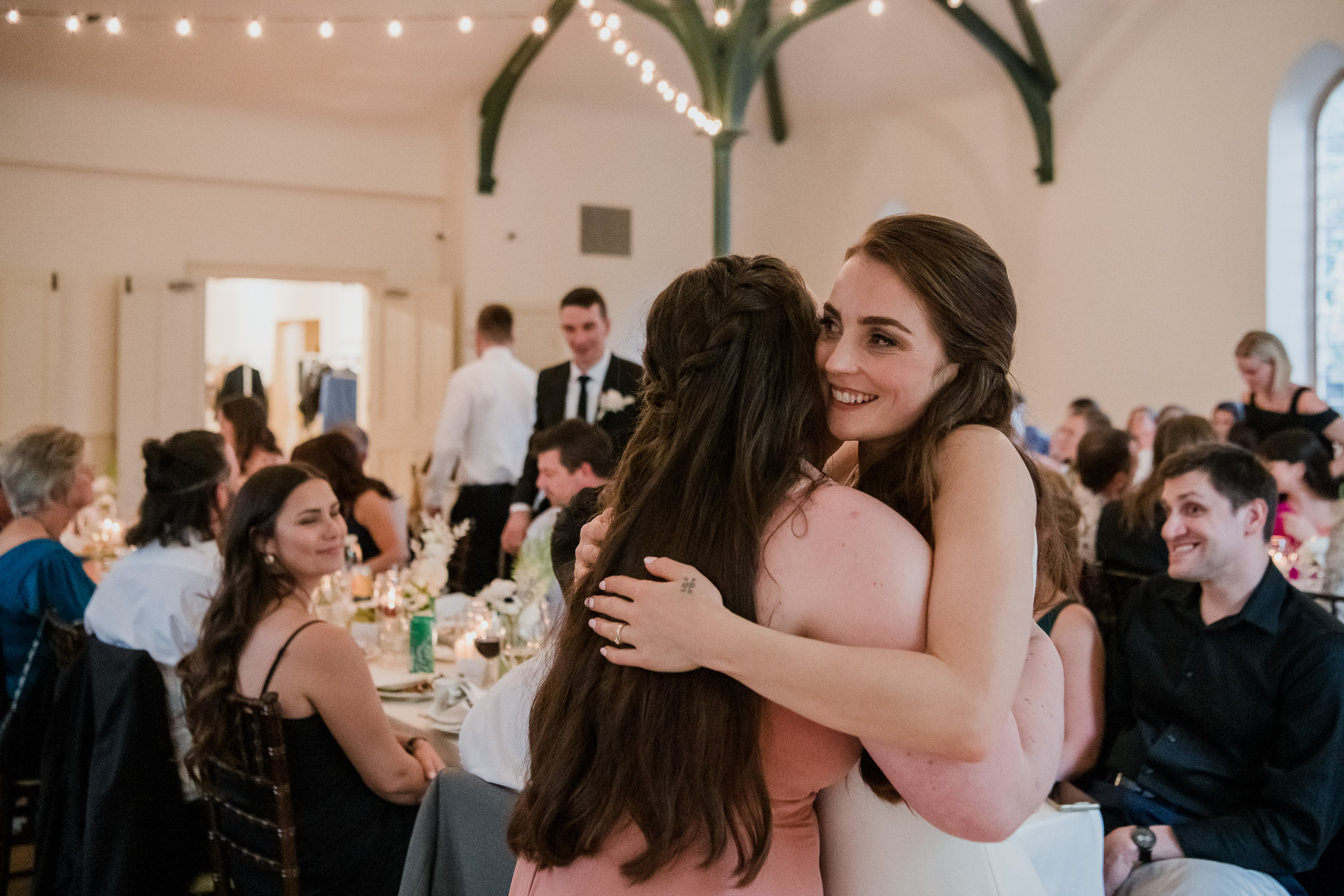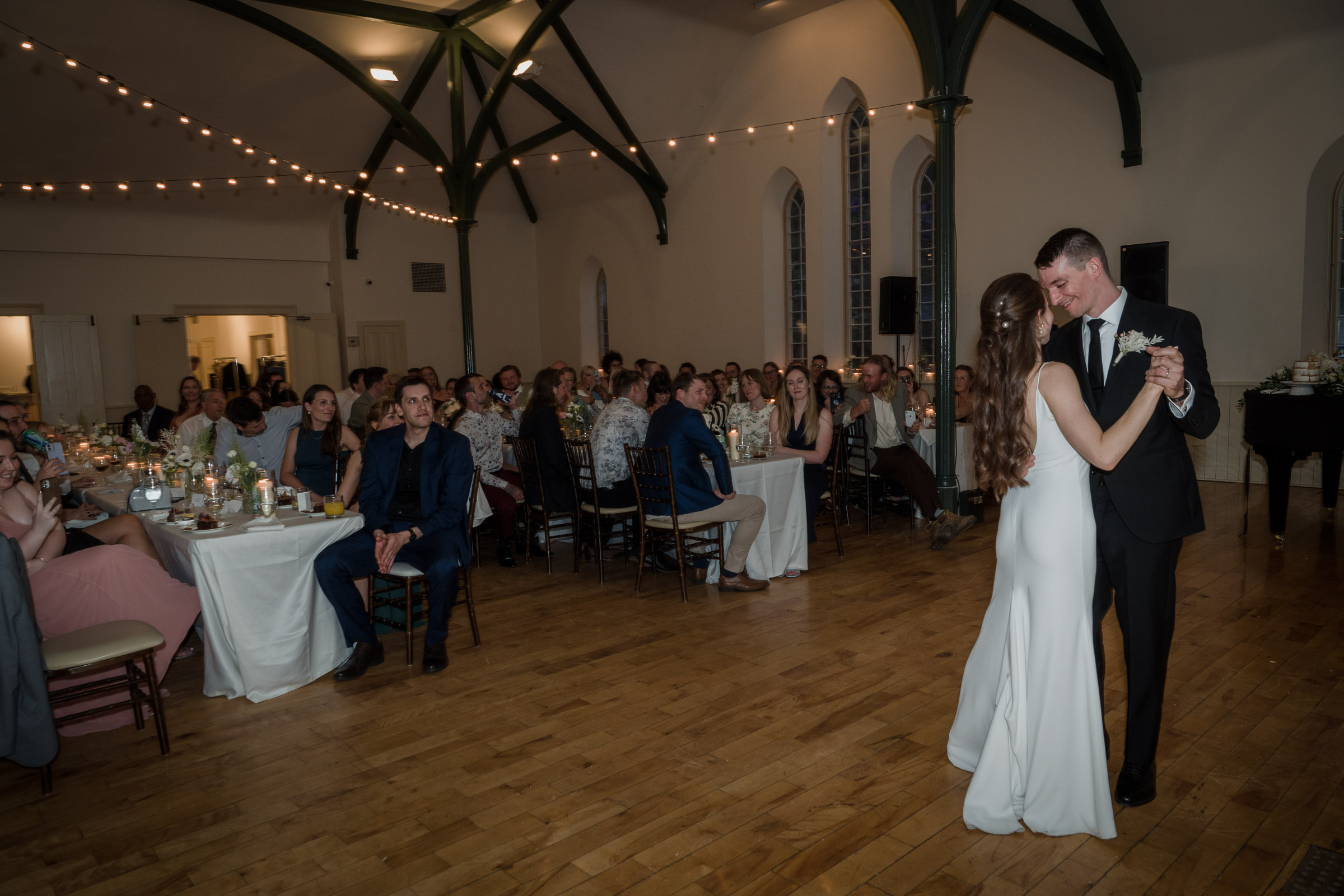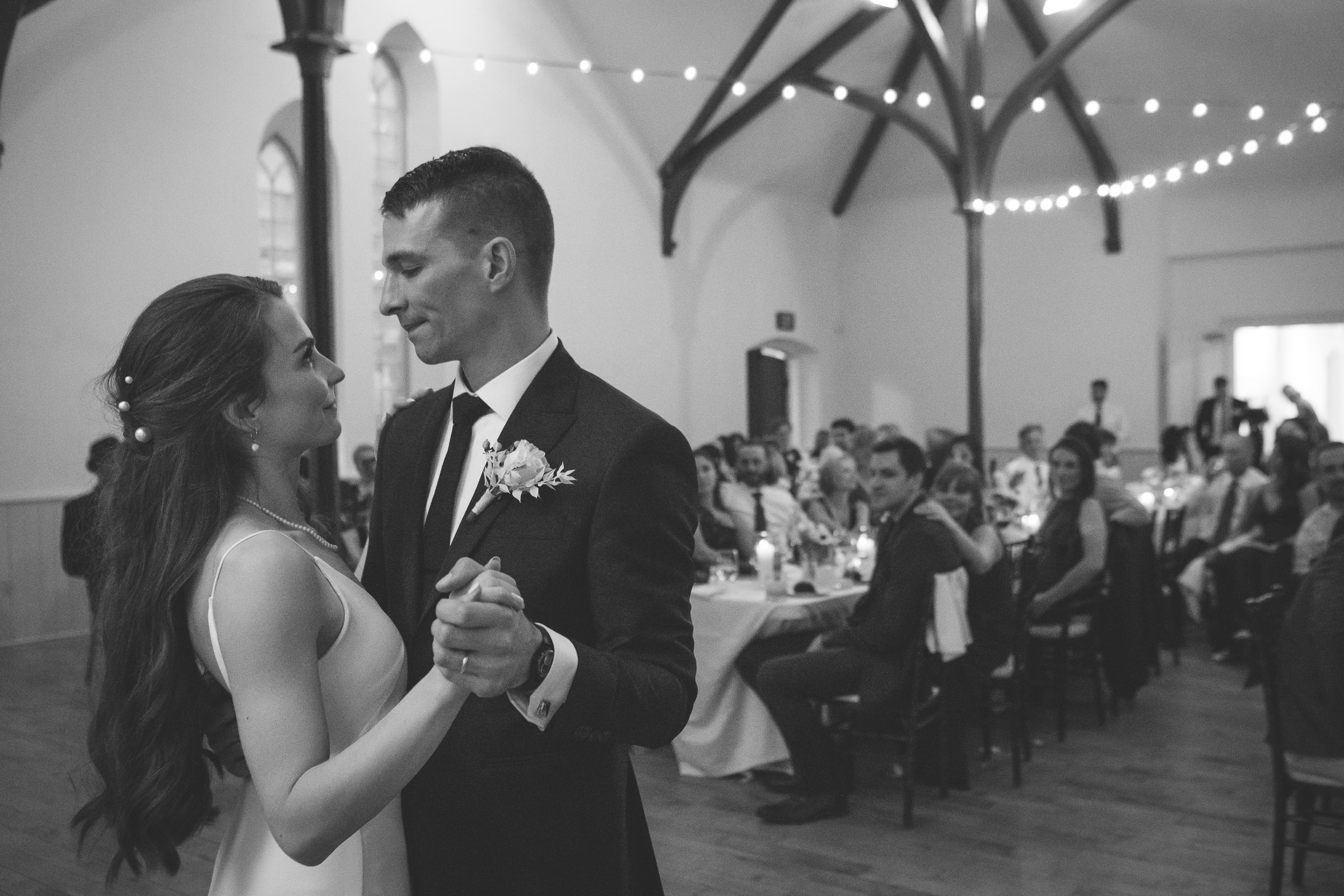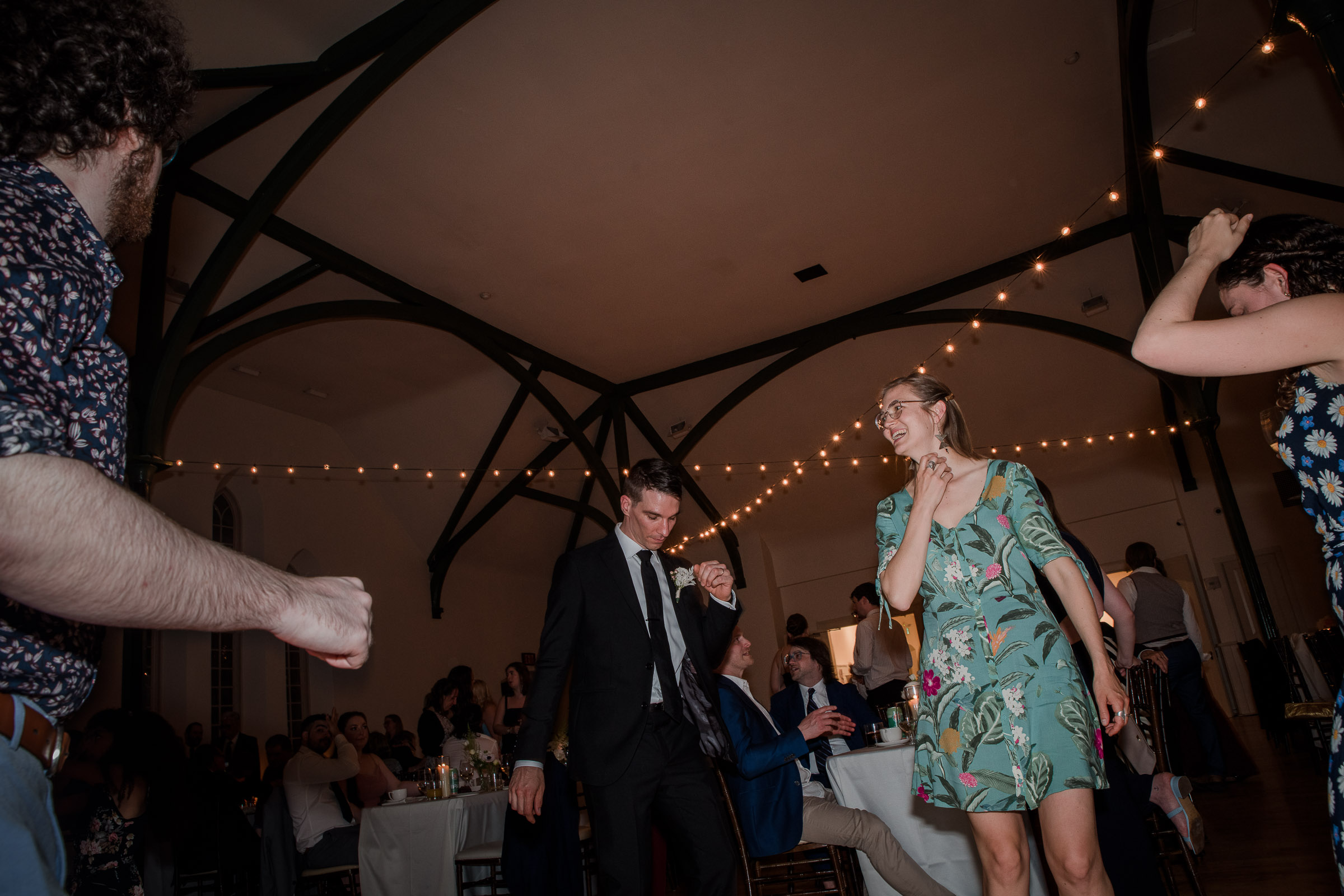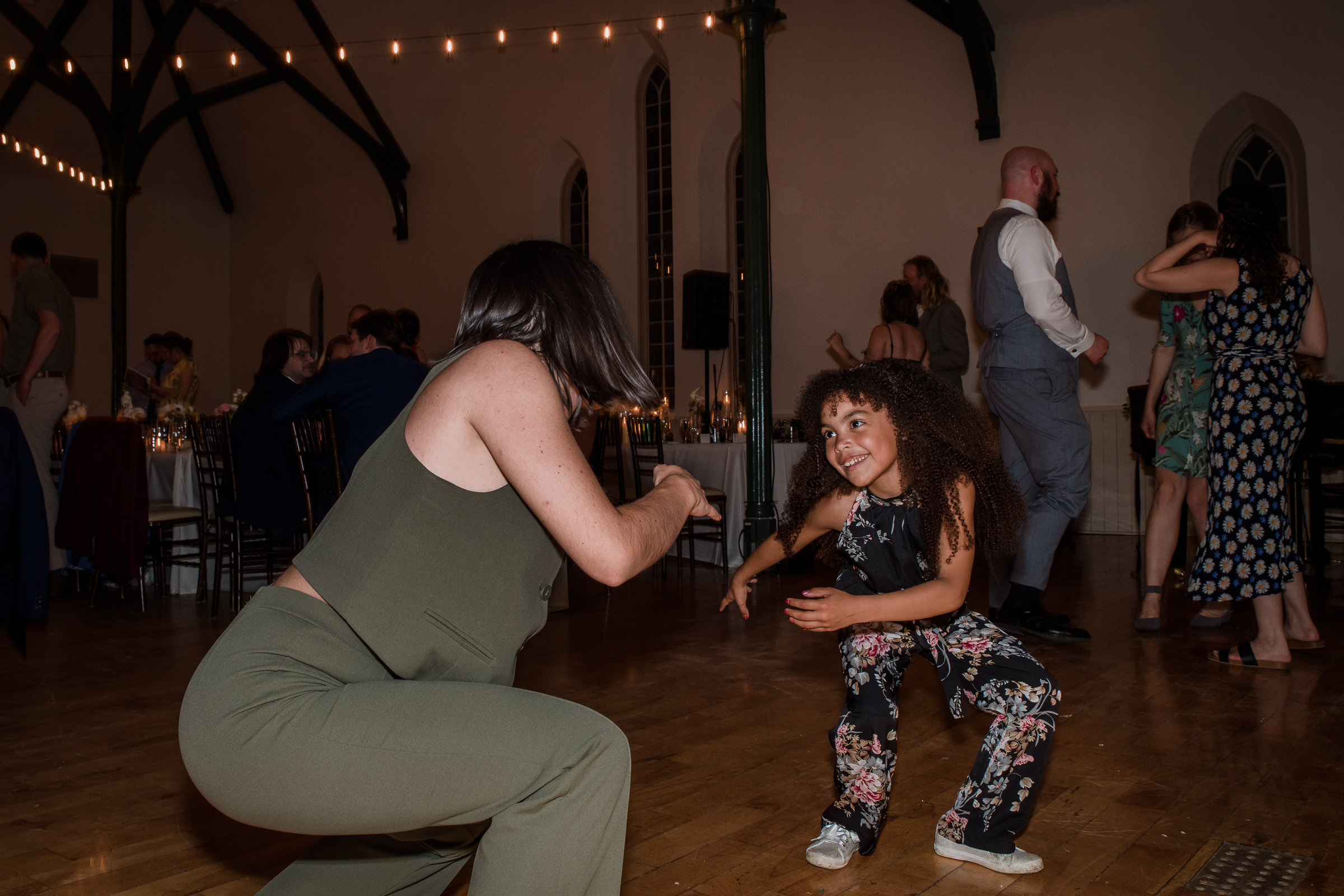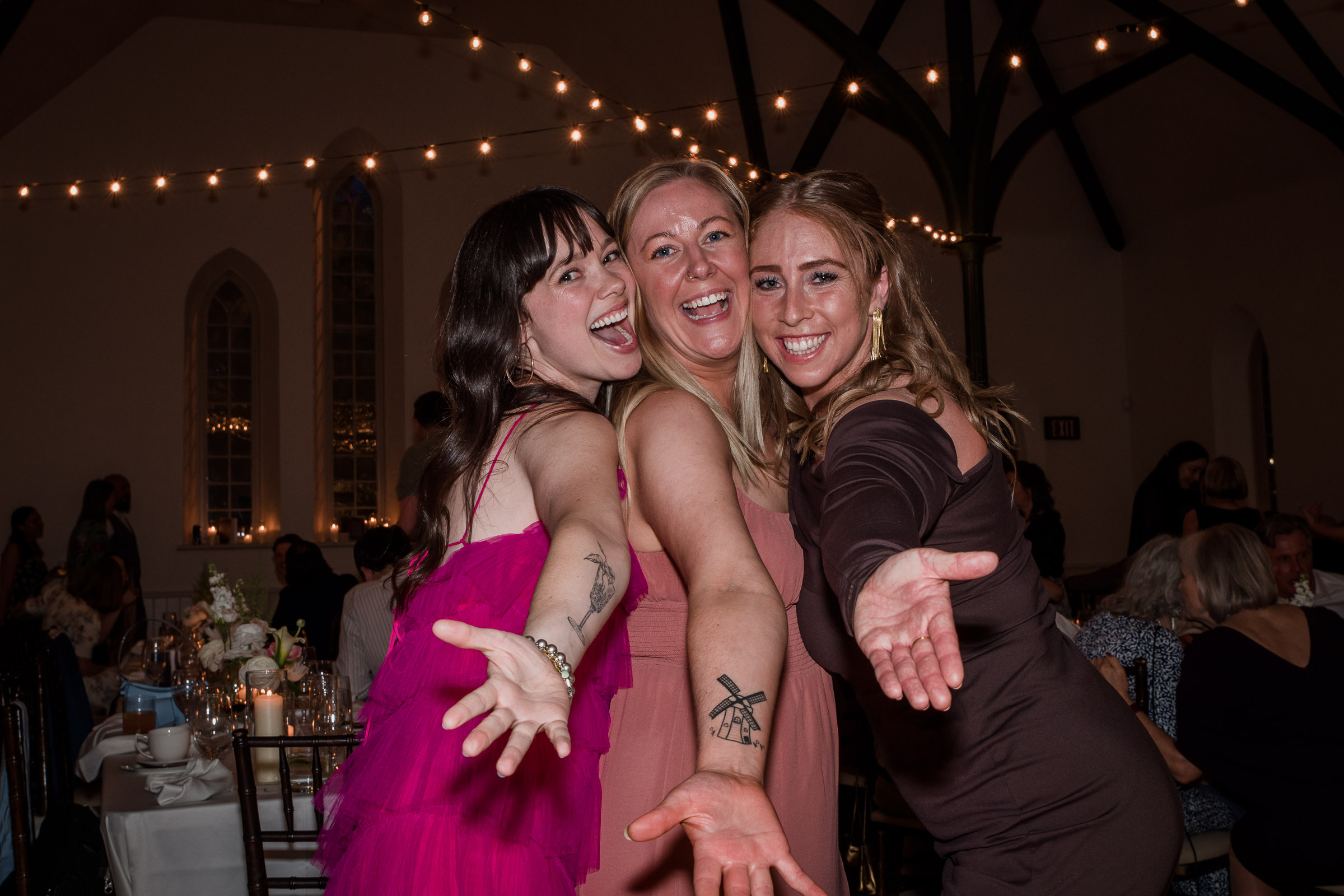 hair & make-up: The Plumber's Daughter
flowers: Riverside Flower Shop
wedding coordinaters: Liv Chic Events
caterer: The Food Dudes
cake: Bunners